Home
Discover more, Discover Wanneroo
Published Thursday, 14th March 2019
From relaxing on beaches to hiking through national parks or playing golf alongside kangaroos, there are so many reasons to visit the City of Wanneroo.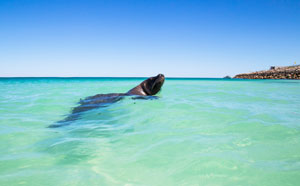 The City of Wanneroo's tourism website, Discover Wanneroo, can help visitors find events and attractions, things to do and much more.
Mayor Tracey Roberts said the City of Wanneroo was home to many family friendly attractions.
"I encourage people to visit the Discover Wanneroo website to find information about local attractions, dining options, activities, arts, and history, as well as itineraries for a wonderful local day out with family or friends," Mayor Roberts said.
"The website also provides a great opportunity for local businesses to promote their goods and services to people who are specifically looking for things to do in Wanneroo.
"I encourage our community to visit the Discover Wanneroo website and plan a day out with family and friends, supporting local businesses."
Discover more about the City of Wanneroo. Visit discoverwanneroo.com.au
More articles in the news archive.