Home
Skate and cycling on the cards for Splendid Park
Published Thursday, 16th May 2019
Already a hub of activity, Splendid Park in Yanchep is set to accommodate even more sports; cycling and skating.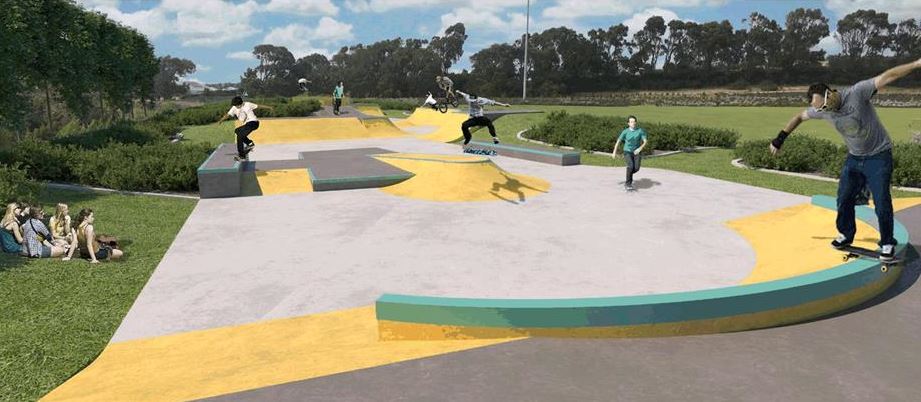 The concept design for the highly-anticipated skate park was endorsed at last week's ordinary council meeting, with broader community consultation set to begin later this month.
Two workshops were held earlier this year with local residents to form the initial design and obtain ideas and information to create a vision for the skate park.
The next round of community consultation will involve the wider community who will be asked for their thoughts on the design and any changes they might want to see, ensuring the final concept design reflects community needs, user requirements and the overall project vision.
Mayor Tracey Roberts has welcomed the $450,000 commitment by the State Government towards the $700,000 park.
"The skate park will be such a wonderful addition to Splendid Park," Mayor Roberts said.
"The concept design has diverse features to allow use by a variety of skill levels, with a flowing style design and a mixture of obstacles, including mini ramp/mini bowl, box jumps and quarter pipes.
Outcomes of the broader community consultation are expected to be reported to Council in July.
Keep an eye on wanneroo.wa.gov.au/yoursay for further details.
Cycling is also set to have a presence at Splendid Park, with Council supporting the Northern Beaches Cycling Club's proposal for temporary organised cycling activity.
The intention is for the club to use the car parks and pathways at Splendid Park for training and competition for junior riders, during a trial period of 12 months.
Council endorsed funding of $70,000 in the City's 2019/20 Budget to undertake a feasibility and engagement study, and develop detailed design and construction drawings, for a continuous junior cycling criterium track around Splendid Park, Yanchep.
The City will continue to engage with relevant stakeholders as part of the community engagement process.
The popular Northern Beaches Cycling Club has a membership of 800 and the trial training facility will be a real boost for the club's junior participants.
More articles in the news archive.