Home
Events on 25th Jan 2017
Events for 25th Jan 2017
Showing 1 to 4 of 4 events.
School Holidays at the Wanneroo Museum
Date: 3rd January 2017 - 28th January 2017
Every day
Location: Wanneroo Museum, Wanneroo Library and Cultural Centre, 3 Rocca Way, Wanneroo
Time: 10:00 - 17:00
Cost: FREE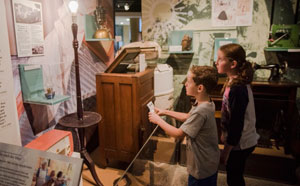 Keep the kids entertained over the January school holidays at the Wanneroo Regional Museum!
Go on a scavenger hunt around the museum to discover more about our Wanneroo history, dress up in our olden day costumes and take a photo in our photo booth, or handle some real museum objects in our hands-on history display.
Museum opening hours
Monday, Tuesday, Wednesday & Friday 10:00am - 4:00pm
Thursday 10:00am - 5:00pm
Saturday 12:00pm - 4:00pm
Sunday closed
Live, Work, Play – Wanneroo Recollections
Date: 21st January 2017 - 18th February 2017
Every day
Location: Wanneroo Gallery, Wanneroo Library & Cultural Centre, 3 Rocca Way, Wanneroo
Time: 10:00 - 16:00
Cost: FREE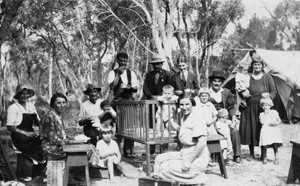 This exhibition will showcase some of the Museum's treasures and is recommended for anyone who has a love of history or the local area.
This exhibition will be curated around the book of the same name written by Carol Leigh, Community History Librarian for the City of Wanneroo. The exhibition will foster an appreciation of Wanneroo's origins and sense of identity and will celebrate the district's cultural diversity.
Multicultural BeachSafe Program - Wednesday 25 January 2017
Date: 25th January 2017
Location: Clarkson Youth Centre, 59 Key Largo Drive, Clarkson
Time: 9:00 - 14:00
Cost: FREE for City of Wanneroo residents
Learn important aspects of sun, surf and beach safety through fun and interactive land and water based activities with our qualified Surf Life Saving Instructors!
Exploring all aspects of the beach including wave types, rip currents, sea creatures and lifesavers; the Multicultural BeachSAFE Program is an ideal introduction to the Australian beach lifestyle.
Registrations
Registration is essential. Visit workplacelifesavers.com.au
Click 'Book into a course'
Select 'City of Wanneroo - BeachSAFE Day
In payment method, select Approved SLSWA only for your free course
Contact
Keta Lemmon, Surf Life Saving WA on 9207 6666 or email: klemmon@slswa.com.au
Additional Information
What to bring: Bathers, hat, towel, water bottle and a spare change of clothes. Lunch and sunscreen provided.
My Favourite Book!
Date: 17th December 2016 - 17th February 2017
Every day
Location: Clarkson Library, Cnr Ebb Way & Ocean Keys Blvd, Clarkson
Cost: FREE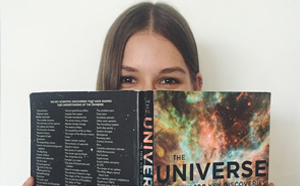 Sometimes your favourite book is just too good to keep to yourself!
Get photographed with your most beloved literature and have your polaroid on display at ClarksonLibrary. Bring your book along or find it on the library shelves and have your favourite book highlighted for the rest of the local community to see.
Your picture will be returned after the display so you can cherish the memory of you & your favourite book.
Opening hours
Mon - 9:00 to 17:30
Tue - 9:00 to 17:30
Wed - 9:00 to 17:30
Thur - 9:00 to 20:00
Fri - 9:00 to 17:30
Sat - 9:00 to 17:00
Sun - Closed
Discover more events