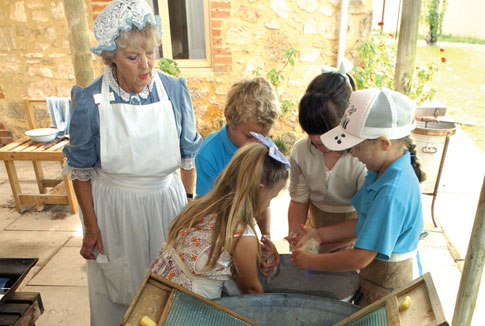 Current volunteering opportunities
To enquire about current opportunities please contact the Volunteer Development Officer on 9405 5935 or email: WRVC@wanneroo.wa.gov.au.
Registration and additional information
Click below to go to our online volunteer expression of interest form:
Additional information and registration papers can be downloaded below:
Not all volunteer opportunities within the City of Wanneroo are listed here. If you would like to find out about other opportunities that may be available, please contact the Volunteering Development Officer on 9405 5935 or email WVRC@wanneroo.wa.gov.au.
Information for organisations/groups seeking volunteers
The City of Wanneroo Volunteer Centre receives many enquiries from community members wanting to participate in volunteering. Many of these potential volunteers are highly skilled in a diverse range of areas such as Graphic Design, Website Design, Grant Writing, Research, Administration, Aged Care and Early Childhood.
If your organisation or community group would like to have volunteers referred to them, please complete the online form below.
Organisations Requiring Volunteers
Information for current volunteers
Refer specific queries to your Sectional volunteer supervisor
General queries/feedback phone: 9405 5900 or email: wvrc@wanneroo.wa.gov.au
Check the City's Facebook page for upcoming news, events & volunteer information
The Wanneroo Volunteer Centre
The Wanneroo Volunteer Resource Centre is available for members of the public to come and chat about volunteering, find suitable volunteer roles and information regarding all things volunteering.
The Centre also provides an advisory service to not for profit organisations who utilise the services of volunteers.
Wanneroo Library and Cultural Centre
3 Rocca Way
WANNEROO WA 6065
WANNEROO
Phone: 9405 5935
Open: Monday to Friday 9am to 4pm.
Not for Profit & Local organisations
Not for profit and local organisations can register through the Wanneroo Volunteer Centre, wvrc@wanneroo.wa.gov.au or call the Volunteer Development Officer on 9405 5935 to list their organisations and volunteer roles for referrals.