E-waste and Cardboard drop-off day
Published Friday, 6th January 2017
Why not recycle your unwanted electronic goods and left over cardboard from Christmas and Boxing day sales?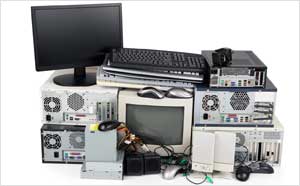 Date: Saturday 4th February 2017
Location: Ashby Depot (north entrance), 1204 Wanneroo Road, Wanneroo
Time: 8:00 - 16:00
Items handed in to our e-waste and cardboard drop off day are strictly for recycling. This way, we can guarantee that at the end of their life, they will be processed responsibly.
E-waste we accept:
Desktop computers
Laptops
Mobile phones
Hard drives
Servers
Inkjet printers
Flat screen displays
CRT - Cathode Ray Tube - (old style large cased computer screens)
Monitors
Televisions
Printers, scanners, copiers
Modems and networking devices
Keyboards and mice
Fax machines and telephony systems
Wires and cabling
What we do not accept:
Digital cameras and video equipment
Ipods/tablets and mobile devices
Audio visual equipment
Power tools
Washing machines
Vacuum cleaners
Microwaves
All other household electrical items
Sewing machines
Polystyrene
More articles in the news archive.