Home
Rabbit vaccination (RHDV)
Published Thursday, 23rd August 2018
Residents are reminded to vaccinate their pet rabbits against Rabbit Haemorrhagic Disease Virus (RHDV) ahead of a targeted release this spring.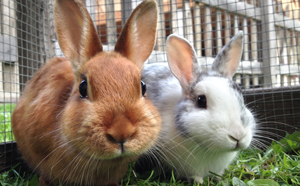 The virus specifically targets wild rabbits but can also affect domestic rabbits. It does not affect humans or other animals.
The Australia Veterinary Association recommends vaccinating domestic rabbits at 10-12 weeks of age, followed by an annual booster and health check.
To further protect pet rabbits from possible RHDV1 K5 infection, owners should also ensure animals are protected through appropriate housing.
For further information please visit:
More articles in the news archive.