Home
School's out: City of Wanneroo awash with all-age activities for children this summer
Published Friday, 7th December 2018
Boredom be gone; City of Wanneroo is offering an array of fun and exciting school holiday programs and activities for children of all ages.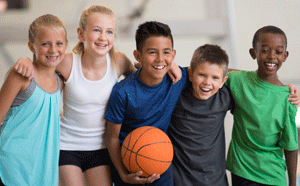 The City of Wanneroo has devised a comprehensive collection of compelling events, with registrations opening earlier this week. Offering everything from multicultural cooking classes and science sessions with a twist to escape rooms, mini golf and photography workshops, the summer holiday program offers something for everyone – from aspiring artists to up-and-coming chefs.
Running until the end of January at all libraries across the City, the theme of this year's Summer Reading Club is 'Curious Creatures'. Children are invited to explore and read about the wonderful world of strange creatures, as well as create their own inventive critters and marvel at the wonders of the animal kingdom.
For the more sport-inclined, Kingsway Indoor Stadium is running a series of school holiday camps. From footy and netball to tennis and soccer, the camps are designed to improve the skills and techniques of our future sports superstars through fun drills, games and challenges. Registrations open Monday 10 December.
The City of Wanneroo's popular Summer Wonderland program is also back for 2018 at the Wanneroo Library and Cultural Centre, with all-age activities running almost every day of the week until 17 December. Festive arts and crafts as well as yuletide stories and carols are free to attend and designed to delight youngsters and parents alike.
City of Wanneroo Mayor Tracey Roberts said the abundance of activities was sure to keep children engaged during the long summer holidays.
"There is so much for children and teens to do in the City this summer," Mayor Roberts said. "We encourage everyone to roll up their sleeves and get involved, whether it's enrolling in a cooking class, reading a new book or taking up a new sport."
For more information on all the school holiday events offered by the City of Wanneroo this summer, visit www.wanneroo.wa.gov.au/schoolholidayactivities.
More articles in the news archive.