Home
Events on 23rd Sep 2023
Events for 23rd Sep 2023
Showing 1 to 1 of 1 events.
Depth of Field, Depth of Feeling: Photography workshop with Seng Mah
Date: 23rd September 2023
Location: Conference Room, Wanneroo Library and Cultural Centre, 3 Rocca Way, Wanneroo
Time: 10:30 - 12:30
Cost: $60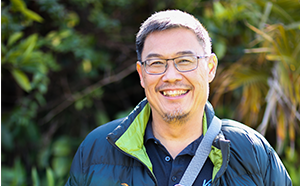 Join us for a workshop with artist Seng Mah, exploring the ways understanding your camera can help you craft creative images.
This exclusive workshop is designed for photography enthusiasts who want to master the art of crafting creative images using their DSLR or mirrorless cameras
What You'll Learn:
Basics of Photography: From aperture to shutter speed and ISO, we'll demystify the fundamentals that form the backbone of every stunning photograph.
Mastering Depth of Field: Understand how to control depth of field to add depth, drama, and emotion to your shots. Learn techniques for achieving those dreamy blurred backgrounds or keeping everything in sharp focus.
Focus Options: Explore the various focusing modes of your camera and how they can be used effectively to capture different subjects and scenes with precision.
The Workshop Format:
Presentation Segment: Our expert photographer will guide you through engaging presentations, providing clear explanations and visual examples.
Hands-on Practice: Get ready to put your newfound knowledge into action! We'll have practical sessions where you can experiment with different techniques and receive real-time feedback from the instructor.
Limited Participants: To ensure a personalized experience, we're limiting the workshop to only 8 participants. This way, everyone gets ample opportunities to interact and learn.
Participants will need to have a DSLR or mirrorless camera (interchangeable lens).
---
This event is part of A Portrait of Australia: Stories through the lens of Australian Geographic, a travelling exhibition from the National Museum of Australia developed in collaboration with Australian Geographic and presented by Wanneroo Regional Gallery.
September 2023

Prev month Next month

The green box highlights today's date and the dates with buttons have events happening on that day.

| Mo | Tu | We | Th | Fr | Sa | Su |
| --- | --- | --- | --- | --- | --- | --- |
| | | | | 01 | 02 | 03 |
| 04 | 05 | 06 | 07 | 08 | 09 | 10 |
| 11 | 12 | 13 | 14 | 15 | 16 | 17 |
| 18 | 19 | 20 | 21 | 22 | 23 | 24 |
| 25 | 26 | 27 | 28 | 29 | 30 | |
Discover more events