Community Survey - Website User Testing Activity
Help us improve our website and go into the draw to win a $50 shopping voucher! Start the survey
Home
Girrawheen Koondoola Local Area Plan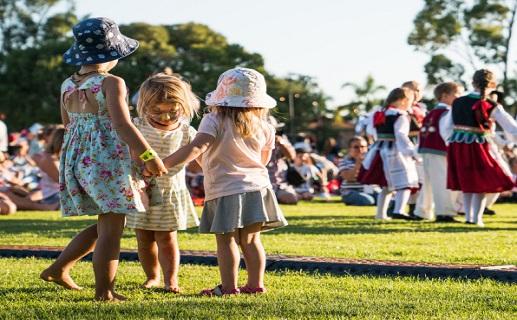 Final Plan now available
The final Girrawheen Koondoola Local Area Plan is available online in the document section of this webpage.
Local Area Plans outline the places and services that are important for local residents and how they would like to see their area progress. They form part of the City's new 'Place Approach' to guide how the unique places across the City will be developed, managed and activated now and into the future.
Council reviewed the plan in July, which was developed following input from hundreds of locals through a variety of community engagement activities in February and March. In August, local residents and stakeholders were invited to provide feedback on the draft.
Council approved the Plan on on 24 September.

Interactive map

Our interactive mapping tool was very popular during the previous community engagement phase, with 104 ideas and comments received from 306 visits. This page is now closed for comment, but you are welcome to view the final results.
See below for more details on the project.

About the project
A Local Area Plan is being developed by the City in close collaboration with residents and interested parties in Girrawheen Koondoola. Community engagement will be conducted between February and April 2019 to develop a Local Area Plan by June 2019.
The aim of the Local Area Plan is to:
uncover what makes Girrawheen and Koondoola special, unique and distinctive,
develop a clear understanding of the services, facilities and programs that will meet the needs of residents and stakeholders
guide the provision of services, facilities and programs into the future.
Key Dates
Public comment period opened
1 February

Date: 04/02/2019
What's on in Your Neighbourhood - Girrawheen
21 February 2019, 3 to 7pm at Girrawheen Hub, 11 Patrick Court, Girrawheen

Date: 21/02/2019
What's on in Your Neighbourhood - Koondoola
7 March 2019, 4 to 7pm at Koondoola Community Centre, 90 Koondoola Avenue, Koondoola

Date: 08/03/2019
Workshops, focus groups and stakeholder meetings
February - March

Date: 31/03/2019
Project team analysis
April to May

Date: 31/05/2019
Report to Council
July 2019 – Reporting to Council and approval

Date: 31/07/2019
Public comment period closed
31 March 2019

Date: 31/03/2019
Further community consultation
Closed 25 August 2019 – Draft Local Area Plan published for community feedback

Date: 25/08/2019
Final Council approval
Plan was approved at 24 September 2019 Council meeting.

Date: 25/09/2019
Plan released
October/November 2019 – Local Area Plan published

Date: 31/10/2019
Subscribe to this project
Subscribe to receive updates on Girrawheen Koondoola Local Area Plan
Subscribe to City news
Subscribe to receive City news including updates on projects.
Shared community comments
Project contact
Name: Lorna Secrett, Place Specialist Telephone: 9405 5000
Email: enquiries@wanneroo.wa.gov.au