Youth Centre activities & excursions

Appropriate social distancing, hygiene and parent/guardian contact details are required to participate.
Proof of Age: all bookings must ensure that the correct birthdate for each child is entered, and must upload appropriate proof of age document for each child to confirm a booking (see below). You will not be able to proceed with booking until this step is finalised.
Accepted proof of age documents include: birth certificate/extract, school registration, passport, student card etc.
There is the option to upload proof of age to the online application or you can email it to youth.services@wanneroo.wa.gov.au
Terms and Conditions
Please click below to view our Youth School Holiday Program terms and conditions.
Youth Trailer travels to Banksia Grove - all ages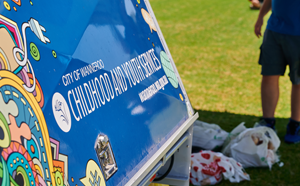 When: Monday 3 July 2023 // 11am to 2:30pm
Where: Banksia Grove Skate Park, Grandis Park, Banksia Grove
Cost: FREE
Come and join the Youth Team at Banksia Grove Skate Park to start the school holidays with a bang! Challenge our team or your friends with our giant games, get creative with our art activities and enjoy a delicious sausage sizzle!
Free event for all ages!
Bookings not required!
Shell Art at Mindarie - ages 9 to 11 years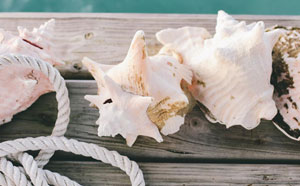 When: Tuesday 4 July 2023 // 9:30pm to 1:30pm
Where: Quinns Mindarie Community Centre, 2 Quinns Rd, Mindarie
Cost: $11
Create 3 amazing shell art projects with the help of the Youth Team. A beautiful shell art frame, a shell and bead window jewellery and a mini shell windchime attached to driftwood, all for you to take home and enjoy. A day of artistic play amongst friends at Quinns Mindarie Community Centre.
BYO lunch, shells from home (optional) and bring a jacket too!
Bookings available soon
Celebrating NAIDOC Week planting and ephemeral art - ages 12 to 18 years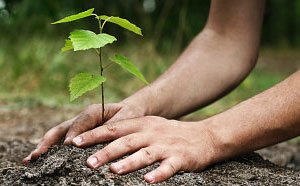 When: Wednesday 5 July 2023 // 12pm to 3pm
Where: Alanbi Park and Carramar Community Centre
Cost: FREE
Help the Youth Team together with Parks and Conservation, improve the environment, increase diversity and support our local ecosystem. Come and join the fun at Allanbi Park these school holidays. Tree planting starts at 12:00 pm followed by sustainable ephemeral art at Carramar Community Centre from 1:00pm.
FREE BBQ lunch provided.
Enclosed shoes are required, masks and gloves provided.
Bookings not required!
Brew Coffee (Level Up) - ages 14 to 24 years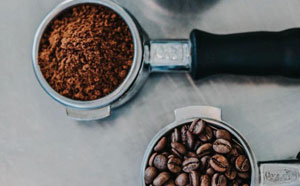 When: Thursday 6 July // 9am to 12pm
Where: Brew Coffee Roasters, Unit 12/9 Inspiration Dr, Wangara
Cost: $25
Trying to get your foot in the door for work? The Barista Fundamentals class at Brew Coffee Roasters, Wangara, is a hands-on class that has been designed for people with little to no barista experience who are wanting to learn all the necessary skills and techniques required to break into the industry and gain employment as a Barista. The class is delivered in a fun, relaxed setting by a highly experience Head Barista.
In this class participants will learn how to make all the coffees they see in their local café, including some valuable tricks of the trade.
Limited spots, Booking essential!
Please wear enclosed shoes and bring a water bottle.
Bus Pick-up and Drop-off
Clarkson Youth Centre: Pick-up 7:55am / Drop-off 12:50pm
Wanneroo Youth Centre: Pick-up 8:20am / Drop-off 12:35pm
Hainsworth Youth Centre: Pick-up 8:45am / Drop-off 12:15pm
Bookings available soon
Upcycling with Succulents in Wanneroo - all ages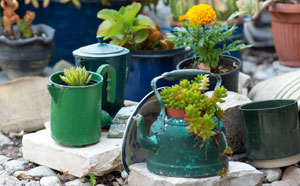 When: Friday 7 July 2023 // 12pm to 3pm
Where: Wanneroo Youth Centre, 21 Ariti Ave, Wanneroo
Cost: FREE
Using a variety of pots, tea cups, vases and other items to save from landfill, you will be creating your own succulent planters and putting your recycling knowledge to the test with a variety of waste games and activities! Then warm up by making your own mini pizza and check out what else we have on offer at the Wanneroo Youth Centre!
Bring your own item's to upcycle or use some of ours!
Bookings not required.
Youth Trailer travels to Landsdale - all ages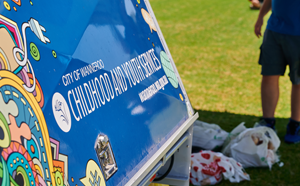 When: Monday 10 July 2023 // 1pm to 4pm
Where: Landsdale Skate Park, Warradale Park, Landsdale
Cost: FREE
The youth trailer will be attending the local Landsdale Skate Park. The team will be equipped with hot waffles and hot chocolate! Perfect for a winters day. Have a go at some giant games, challenge friends or parents in a game of Tug of War.
Bookings not required!
Soul Foods - ages 9 to 11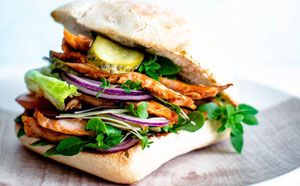 When: Tuesday 11 July // 10am to 2pm
Where: Pearsall Hocking Community Centre, 125 Willespie Dr, Pearsall
Cost: $10
Learn how to make and cook delicious soul foods! You will be creating a starter, main and dessert, having a few options to choose from for each course. You will get to try it along the way but there may be some left overs, please bring a container for take home.
Please wear enclosed shoes and bring a water bottle.
Bookings available soon
Retro Gaming in Butler - all ages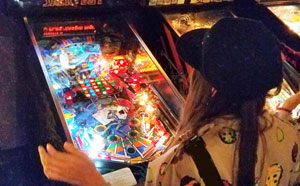 When: Wednesday 12 July // 10am to 3pm
Where: Butler Community Centre, 55 Kingsbridge Blvd, Butler
Cost: FREE
At the Butler Community Centre this school holidays the youth team will be running a pop up retro gaming day! What better on a Winters day, than to stay dry and warm with unlimited rounds of air hockey, pool, Daytona, Pinball, Virtual Cop II, 100 games in 1 and much more!
There will be plenty of free fun and hot food for everyone!
Bus pick up and drop off available from Yanchep Community Centre. Pick Up // 11.20am - Drop-Off // 3.30pm.
This is a free event! Bookings required for buses only!
Bookings available soon
Indoor Laser Tag - all ages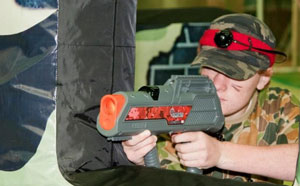 When: Thursday 13 July // 11am to 2pm
Where: Hainsworth Youth Centre, 29 Hainsworth Ave, Girrawheen
Cost: FREE
Hainsworth Youth Centre is hosting 3 hours of free Laser Tag. We would love you to come along and challenge your friends and siblings to become the Champion Laser Tag player and have bragging rights.
Enjoy a free sausage sizzle and giant indoor and outdoor games.