Home
Have your say on the priorities for Wanneroo
Published Wednesday, 29th January 2020
The City is working with residents on a plan that will guide the future of an area that includes Wanneroo town centre, most of the suburb of Wanneroo and into the southern portion of Sinagra.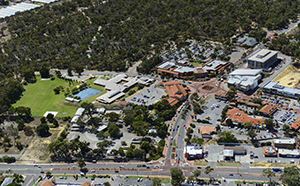 Mayor Tracey Roberts said the Wanneroo Local Area Plan encompasses civic, community and cultural facilities including the Wanneroo Civic Centre, Showgrounds, Rotary Park and the Wanneroo Library and Cultural Centre.
"The plan is part of the City's place-based approach to identify the priorities of local communities," Mayor Roberts said.
"Our City covers 684 square kilometres with diverse geographical features and communities so a 'one-size-fits-all' approach to planning is not appropriate.
"We are helping to create places that are unique, vibrant and relevant to the people who live, work and recreate in the area.
"An important part of this process is the development of Local Area Plans that outline the priorities of local residents and their vision for the future.
"More than 12,000 people live in the area that will be the focus of the Wanneroo Local Area Plan and I would encourage as many of them as possible to be involved by providing online feedback and attending community workshops."
Visit the City of Wanneroo website to provide feedback about the Wanneroo Local Area Plan, complete a community survey and register your interest for future workshops.
More articles in the news archive.