COVID-19 recovery information and updates
The City of Wanneroo is reopening a number of community services and facilities in line with Phase 4 of the State Government's COVID-19 Roadmap to Recovery. Click here to find out more
Home
Wanneroo Local Area Plan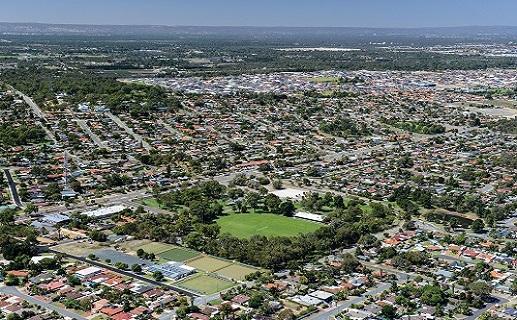 Community workshop report released
More than 20 local residents and businesses took part in a Community Workshop on 12 March to gather input to the Wanneroo Local Area Plan.
The workshop built on the feedback captured through the community survey, the City's online interactive map, stakeholder meetings and community interviews.
Following the workshop, the project team has been documenting and analysing the input from participants – please see Workshop Report attached, along with a presentation that was made on the night.
All of the comments and ideas gathered to date will be used to develop the draft Wanneroo Local Area Plan.

Previously it was planned to host a Community Open House in May to consult on the draft Local Area Plan. However, following advice from the Federal Government against large indoor gatherings and social distancing measures due to the coronavirus issue, the City has cancelled this workshop.

Instead, we will continue to develop the draft Local Area Plan and seek community feedback on the draft in other ways.
View the community's favourite places and ideas on our mapping tool
Even though the public comment period has now closed, you are still invited to view the results.
About the project
The City's Strategic Community Plan places a strong emphasis on improving the distinctiveness of neighbourhoods, strengthening local character and improving the understanding and awareness of features, priorities and needs in our local communities.
To proactively address this, Council has adopted a 'Place Approach' to guide how the unique places across the City will be developed, managed and activated now and in the future.
The City is currently developing a Local Area Plan in close collaboration with residents and interested parties in the Wanneroo area. The Wanneroo Local Area Plan boundary, shown on the map below, reflects an area surrounding the Wanneroo Town Centre, including the Wanneroo Civic Centre, Showgrounds, Rotary Park, and the Wanneroo Library and Cultural Centre.

Community engagement will occur between 26 January 2020 and 31 March 2020, with an intention to finalise the Wanneroo Local Area Plan by 30 June 2020. The aim of the Plan is to:
provide information on what makes this Wanneroo area special to you;
better understand what your community values about the local area;
identify local priorities of your community; and
ensure that service delivery (by the City and others) responds to key priorities.
Key Dates
Public comment period opened
26 January 2019 to 31 March 2020

Date: 09/02/2020
Face-to-face Community Group meetings
10 February 2020 to 15 March 2020

Date: 09/03/2020
Community Workshop
Thursday, 12 March 2020, 5.30pm at Wanneroo Civic Centre.

Date: 16/03/2020
Public comment period - NOW CLOSED
COB Tuesday, 31 March 2020

Date: 01/04/2020
Project team analysis
March to May 2020

Date: 31/05/2020
Subscribe to this project
Subscribe to receive updates on Wanneroo Local Area Plan
Subscribe to City news
Subscribe to receive City news including updates on projects.
Project contact
Name: Karen Godridge, Projects Officer Place Management Telephone: 9405 5000
Email: enquiries@wanneroo.wa.gov.au