COVID-19 recovery information and updates
The City of Wanneroo is reopening a number of community services and facilities in line with Phase 4 of the State Government's COVID-19 Roadmap to Recovery. Click here to find out more
Home
How can your City of Wanneroo be the best it can be?
Published Friday, 6th March 2020
The City of Wanneroo has launched an online survey to provide community members and ratepayers the opportunity to have their say about the City's services, activities, events and facilities.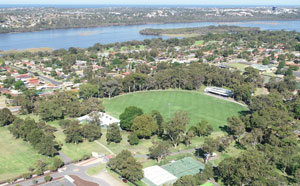 The City conducts the Community Perception Survey every two years to assess its overall performance and to identify areas for improvement.
Survey results will be used to inform the City's next Strategic Community Plan, which details the City's vision and aspirations for the next decade, plus the key strategies and actions required to achieve them.
Mayor Tracey Roberts encouraged everyone with an interest in the City to complete the survey.
"We are a customer focused City, committed to providing facilities and services relevant to our communities and which meet the lifestyle needs of our growing population," Mayor Roberts said.
"To successfully do this the City needs feedback from the community about what we are doing well and what we could be doing better.
"I encourage community members and ratepayers to take part in the survey so we can capture all points of view."
The survey will be available at wanneroo.wa.gov.au/yoursay until close of business Friday 13 March 2020.
For further information email enquires@wanneroo.wa.gov.au or telephone 9405 5000.
More articles in the news archive.