COVID-19 recovery information and updates
With the announcement of the State Government's plan to move into Phase 3 of its COVID-19 recovery roadmap, City services and facilities are currently being reviewed for reopening in early June 2020. Click here to find out more
Home
City of Wanneroo Meetings to be held electronically
Published Thursday, 2nd April 2020
Due to the current pandemic situation, all Briefing Sessions and Council meetings are to be conducted via electronic means until further notice.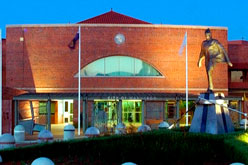 To ensure the safety of the members of the public, in accordance with Local Government (Administration) Amendment Regulations 2020 which came into effect on 26 March 2020, and in line with State and Federal Government advice, these meetings may not be attended by members of the public, however an audio recording will be made available on the City's website as soon as practicable after the meeting.
The City encourages any members of the public who wish to raise a question to Council or to present a deputation, to submit this via the City's online forms or by contacting Council Support on 9405 5475.
NOTICE OF CHANGE OF TIME
ORDINARY COUNCIL MEETING 6:00PM
TUESDAY, 7 APRIL 2020
In accordance with Regulation 12(2) of the Local Government (Administration) Regulations 1996, notice is given that the Ordinary Council Meeting previously scheduled for Tuesday, 7 April 2020 at 7:00pm, will now be held at 6:00pm on this date.
More articles in the news archive.