Home
City recognised at 2022 WasteSorted Awards
Published Friday, 20th May 2022
The City of Wanneroo's 'WasteSorted – Talking My Language' toolkit has been crowned Waste Initiative of the Year at the 2022 WasteSorted Awards last night.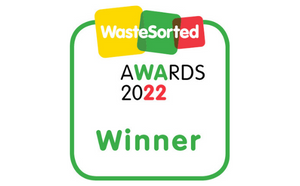 The annual awards recognise the top performers in WA's recycling and waste industry, and celebrate individuals, businesses, government, schools, and community organisations that are developing innovative solutions for reducing waste.
In 2022, the awards assessed 38 finalists across 10 categories. The City was a finalist in both the Waste Team and the Waste Innovation Award categories, and took out the Waste Initiative of the Year award for the 'WasteSorted – Talking My Language' toolkit.
Wanneroo Deputy Mayor Brett Treby said the City was honoured to have been recognised.
"The 'WasteSorted – Talking My Language' toolkit was developed to make waste information accessible for our culturally and linguistically diverse community," Cr Treby said.
"More than 40 per cent of the City's population were born overseas and 20 per cent of residents speak a language other than English at home.
"The toolkit is an innovative way for our waste education team to work with our multicultural community to help them sort their waste, use the recently rolled out three bin system correctly, reduce bin contamination, divert waste from landfill and increase recycling."
The toolkit was rolled out across the City in August 2021 and is available in 11 languages including Amharic, Arabic, Burmese, French, Hindi, Indonesian, Macedonian, Simplified Chinese/ Mandarin, Tagalog, Italian and Vietnamese.
The project was funded by the State Government through the Waste Avoidance and Resource Recovery Account, and administered by the Waste Authority.
More articles in the news archive.