Home
Conservation a key priority in Coastal Management Plan
Published Monday, 23rd May 2022
Council has endorsed a new Coastal Management Plan, a key document in guiding the management of the City's 32 kilometres of coastline, coastal foreshore reserve and beaches over the next 15 years.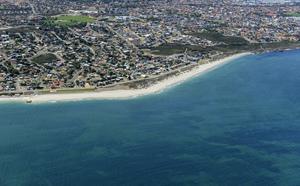 Wanneroo Deputy Mayor Brett Treby said the City received 389 submissions from the community during the recent consultation period, with most focusing on conservation, beach access, and animal friendly beaches.
"The City's coastline is one of our most popular natural assets and we've taken our community's feedback on board when finalising the Coastal Management Plan," Cr Treby said.
"We've listened to our community's concerns about the protection of our natural coastal flora and fauna against the impacts of development and coastal erosion."
Providing access to the beach for the City's growing population while preserving the coastline's natural environment is the key focus of the Coastal Management Plan.
To safeguard against potential loss of biodiversity due to development, the Plan requires that all future coastal development align with Federal and State Environmental legislation. It also takes into account the impacts of potential coastal erosion, as highlighted by the City's Coastal Hazard Risk Management Adaptation Planning.
"We are passionate about conservation, and endorsing the Coastal Management Plan is a fantastic step towards ensuring our beautiful beaches and foreshore reserves can be enjoyed by our community for generations to come," Cr Treby said.
Find out more about the Coastal Management Plan.
More articles in the news archive.