Home
Community invited to weigh in on the urbanisation of East Wanneroo
Published Friday, 24th June 2022
Locals are invited to nominate to join the East Wanneroo Community Reference Group.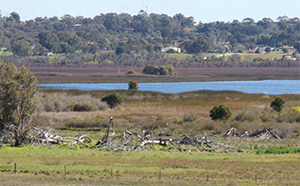 Feedback from the group will inform the City's development of a District Sense of Place Statement (the Statement) and local planning policy provisions (LPP) for East Wanneroo, which is set to house around 150,000 residents in 50,000 homes in the future.
The Statement and LPP will help the City achieve the vision set out in the East Wanneroo District Structure Plan, which guides the progressive urbanisation of the area.
Deputy Mayor Brett Treby encouraged community members to be involved in planning for the exciting future of East Wanneroo.
"The structure plan sets out a vision for East Wanneroo as a place that offers housing and lifestyle choice for all generations, that protects the environment and also celebrates local historic and cultural values," he said.
"Reference group members will play an important role in helping realise the shared vision for the development of the area and providing communication between the City and the wider community.
"Community involvement is crucial to helping Council and the City understand the history and places that are significant to them, and their thoughts on the streetscapes, landscaping, parkland links, public open space and public art they would like to see in their neighbourhood."
Reference group members must reside in or own land in East Wanneroo or have strong previous links to the area.
Eight eligible community members will be selected to join the Mayor and five nominated councillors – Cr Frank Cvitan, Cr Jacqueline Huntley, Cr Paul Miles, Cr Vinh Nguyen and Cr Jordan Wright – on the reference group.
To submit an expression of interest, please head to wanneroo.wa.gov.au/info/20003/council/16/committees_and_working_groups
More articles in the news archive.