Extraordinary Council Election 14 December 2022 (North-East Ward)
To view the profiles of candidates and election notice for the upcoming Local Government Election, please visit the Extraordinary Election webpage
Home
Notice of Special Council Meeting - Friday 16 December 2022
Published Friday, 25th November 2022
A Special Council Meeting will be held at 6.00pm on Friday, 16 December 2022 at the Civic Centre, 23 Dundebar Road, Wanneroo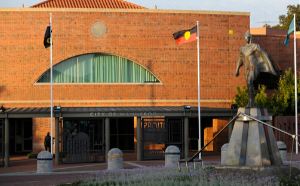 In accordance with Regulation 12(2) of the Local Government (Administration) Regulations 1996, notice is given that a Special Council Meeting has been scheduled on Friday, 16 December 2022 at 6:00pm. The purpose of the meeting is to consider the following items:-
2021/22 Annual Report;
Report on Matters of Significance Highlighted in the 2021-22 Audit Report; and
Annual Audited Financial Statements for the Period Ended 30 June 2022.
The Agenda will be available on the City's website wanneroo.wa.gov.au/councilminutesandagendas by close of business Tuesday, 13 December 2022.
The meeting will be open to members of the public and an opportunity will be provided for questions relating to the purpose of the meeting.
Members of the public who wish to ask Public Questions, are requested to submit their question in writing prior to the meeting.
Registration can be completed via the Public Question Time online form or by contacting Council Support on 9405 5027.
More articles in the news archive.