Website issue - Near Me functionality
The Near Me feature on the City's website is currently not functioning. We are investigating and hope to have it back online as soon as possible.
Home
Notice of availability of the 2021/2022 Annual Report
Published Wednesday, 21st December 2022
The 2021/2022 Annual Report is now available.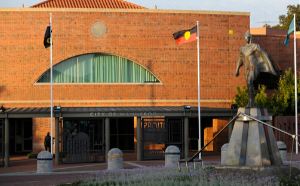 In accordance with Section 5.55 of the Local Government Act 1995, notice is given that the Annual Report was accepted by Council on 16 December 2022 and is available to the public via the City's website wanneroo.wa.gov.au/annualreports or by contacting 9405 5000.
The Annual Report will also be available at the City's Annual General Meeting of Electors to be held on Tuesday 7 February 2023 in the Council Chambers, 23 Dundebar Road, Wanneroo commencing at 6:00pm.
Mr Daniel Simms
CHIEF EXECUTIVE OFFICER
More articles in the news archive.