Home
Call for community representatives to nominate for advisory and working groups
Published Thursday, 26th October 2023
Are you interested in making a difference in your community?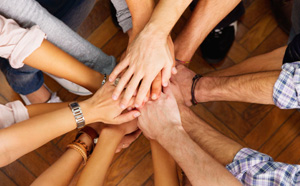 Consider joining one of the City of Wanneroo's committees, working groups or advisory groups.
The City's committees, advisory and working groups are:
Aboriginal and Torres Strait Islander Community Reference Group - Ni Kadadjiny Koort.
Arts Advisory Committee
Business and Tourism Advisory Group
Community Safety Working Group
Disability Access and Inclusion Reference Group
Environmental Advisory Committee
Heritage Services Advisory Group
Multicultural Advisory Group
Quinns Beach Coastal Management Advisory Group
RoadWise Advisory Group
Yanchep Lagoon Community Working Group
All positions became vacant as of Saturday 21 October and members of the public are encouraged to nominate for groups of interest. New members will serve a two year term until October 2025.
Nominations close on Monday 20 November 2023.
Nomination forms, selection criteria and terms of reference can be accessed via the Committees and working groups page.
Should you have any further queries, please contact Council Support on 08 9405 5000.
More articles in the news archive.