Home
Burning prohibited in response to bushfire risk
Published Wednesday, 8th November 2023
Burning restrictions in the metropolitan area have been brought forward in response to the escalating fire danger across Western Australia.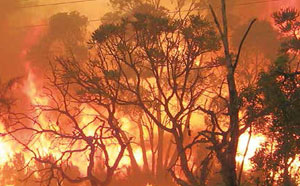 The Department of Fire and Emergency Services (DFES) has declared that the Prohibited Burning Period across 13 local governments, including the City of Wanneroo, will commence on Friday 10 November, meaning landowners and local governments will no longer be able to undertake planned burning activities or set fire to bushland.
Visit the DFES website for full details.
More articles in the news archive.