2021 Local Government Election Results
The Western Australian Electoral Commission (WAEC) has announced the results of the 2021 Local Government Election for the City of Wanneroo. View the results
Home
Preparing Together for Bushfires and Other Hazards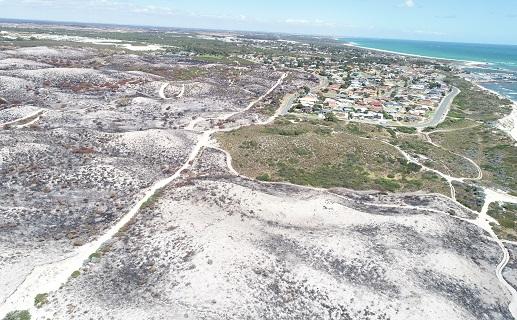 Preparing together for bushfires and other major hazards

The City has launched the Prepare Together project to support residents with their bushfire ready and emergency preparedness activities.
This project ultimately aims to reduce impacts and save lives should a bushfire, storm or other major emergency occur.
Community Survey
Our community survey is one of the key activities that aims to gain a better understanding of existing awareness levels, action currently taking place, and support required to help you meet your responsibilities.
See further details on this page for more up-and-coming activities and other ways to have a say.
About the project
Bushfires are a constant presence in Australia and, whether they arise from natural events or human actions, they can have devastating consequences for communities.
Previous enquiries and reviews into Perth bushfires have included recommendations to increase community engagement in bushfire prone areas and have highlighted the growing need for raising awareness amongst communities living and working in these areas.
Effective community education and engagement is critical to ensure residents are adequately informed of their responsibility and of the steps they need to take to prepare their properties and homes for bushfire and to understand what might happen during a bushfire.
While bushfires will be the focus of the City's Prepare Together project, this engagement aims to address all hazards.
Community engagement activities will cover the whole of the City of Wanneroo. However, between July 2021 to June 2022 the focus will be on these suburbs: Koondoola, Landsdale, Girrawheen, Darch, Marangaroo, Madeley, Alexander Heights, Eglinton and Alkimos. A key theme for this phase of the project will be on preparedness resources and information available for multicultural groups and market garden owners.
Here is a summary of ways you can get involved and have your say.
Opportunities to have a say
Community Survey (online version available through Your Say)
Via the Shared Community Comments section (on this page)
Direct comment to the project team
Attend a community Roadshow (see key dates section on this page)

Key Dates
Coming Roadshows
Bunnings Wangara – 200 Hartman Dr, Landsdale - Saturday 9 October // 11am to 2pm. Clarkson Library – Cnr Ebb Way & Ocean Keys Blvd, Clarkson – Tuesday 16 November // 1.30pm to 2.30pm. Wanneroo Show – Wanneroo Showgrounds, Ariti Ave, Wanneroo – Saturday 20 November // 9am to 5pm. Wanneroo Library – 3 Rocca Way, Wanneroo – Monday 22 November // 10.30am to 11.30am.

Date: 23/11/2021
Public comment period
Now open

Date: 14/08/2020
Community roadshows
Held at the Wanneroo Showgrounds (17/10/20); Pineview Lifestyle Village (5/11/20); Bethanie Beachside Retirement Village (13/11/20); Wanneroo Show (21/11/20); Girrawheen Senior Citizens Centre to the Gujarati Senior's Group (9/12/20); Aquamotion Fun Day (23/01/21); Northern Suburbs Social Group (18/2/21); and Regent Gardens The Bungalows (28/7/21).

Date: 30/06/2021
Community survey
Open for community members to check on how prepared they are for the up and coming bushfire season and comment on the City's preparedness activities.

Date: 31/08/2021
Residential aged-care workshop
For facility managers and relevant staff who manage residential aged care centres and retirement villages. Held 1 June 2021

Date: 30/04/2021
Subscribe to eNewsletter
Subscribe to receive the City's Emergency Management Link eNewsletter
Subscribe to City news
Subscribe to receive City news including updates on projects.
Shared community comments
Project contact
Name: Simone Clarke, Emergency Management Officer Telephone: 9405 5000