Home
Preparing Together for Bushfires and Other Hazards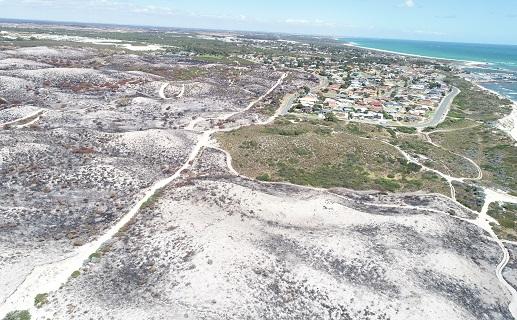 Preparing together for bushfires and other major hazards

The City has launched the Prepare Together project to support residents with their bushfire ready and emergency preparedness activities.
This project ultimately aims to reduce impacts and save lives should a bushfire, storm or other major emergency occur.
Community Survey
Our community survey is one of the key activities that aims to gain a better understanding of existing awareness levels, action currently taking place, and support required to help you meet your responsibilities.
See further details on this page for more up-and-coming activities and other ways to have a say.
About the project
Bushfires are a constant presence in Australia and, whether they arise from natural events or human actions, they can have devastating consequences for communities.
Previous enquiries and reviews into Perth bushfires have included recommendations to increase community engagement in bushfire prone areas and have highlighted the growing need for raising awareness amongst communities living and working in these areas.
Effective community education and engagement is critical to ensure residents are adequately informed of their responsibility and of the steps they need to take to prepare their properties and homes for bushfire and to understand what might happen during a bushfire.
While bushfires will be the focus of the City's Prepare Together project, this engagement aims to address all hazards.
Community engagement activities will cover the whole of the City of Wanneroo. However, between July 2020 to March 2021 the focus will be on these suburbs: Wanneroo (rural), Gnangara, Jandabup, Carabooda, Neerabup, and Nowergup. A key theme for this phase of the project will be on planning for pets and animal welfare in an emergency.
Here is a summary of ways you can get involved and have your say.
Opportunities to have a say
Community Survey (online version available through Your Say)
Via the Shared Community Comments section (on this page)
Direct comment to the project team
Attend a community roadshow or workshop (see key dates section on this page)

Key Dates
Public comment period
Now open

Date: 14/08/2020
Community roadshows
Held at the Wanneroo Showgrounds (17/10/20); Pineview Lifestyle Village (5/11/20); Bethanie Beachside Retirement Village (13/11/20); Wanneroo Show (21/11/20); Girrawheen Senior Citizens Centre to the Gujarati Senior's Group (9/12/20); Aquamotion Fun Day (23/01/21); and Northern Suburbs Social Group (18/2/21).

Date: 18/10/2020
Stakeholder interviews
1 September to 30 March 2021

Date: 31/03/2021
Community survey
Open for comment until Wednesday, 31 March 2021 (Extended to 30 June 2021)

Date: 30/06/2021
Residential aged-care workshop
For facility managers/OSH Managers/relevant staff who manage residential aged care centres/retirement villages - Date to be confirmed

Date: 30/04/2021
Subscribe to eNewsletter
Subscribe to receive the City's Emergency Management Link eNewsletter
Subscribe to City news
Subscribe to receive City news including updates on projects.
Shared community comments