School holiday program

Appropriate social distancing, hygiene and parent/guardian contact details are required to participate.
Proof of Age: all bookings must ensure that the correct birthdate for each child is entered, and must upload appropriate proof of age document for each child to confirm a booking (see below). You will not be able to proceed with booking until this step is finalised.
Accepted proof of age documents include: birth certificate/extract, school registration, passport, student card etc.
There is the option to upload proof of age to the online application or you can email it to youth.services@wanneroo.wa.gov.au
Terms and Conditions
Please click below to view our Youth School Holiday Program terms and conditions.
NAIDOC Activity Packs - school age, 6 years and over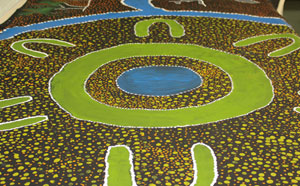 When: Friday 1 July to Saturday 16 July // library opening hours
Where: All City of Wanneroo libraries
Cost: FREE
Explore Aboriginal culture with this special take home pack.
Get inspired and share the learnings as your children have fun with Aboriginal stories, games, art and more.
Happening Holidays - all ages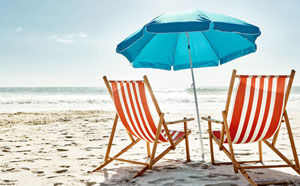 When: Saturday 2 July - Saturday 16 July // Monday to Friday 10:00am - 4:00pm, Saturday 12:00pm - 4:00pm, Sunday - closed
Where: Wanneroo Regional Museum, Wanneroo Library and Cultural Centre, Rocca Way, Wanneroo
Cost: FREE
Beat the rain these winter holidays and come explore the great indoors at Wanneroo Regional Museum.
Before cheap flights to Bali, the Wanneroo region was the destination of choice for seaside holidays and entertainment. Join us in the museum as we try and recreate some of those fun experiences for today's kids. Have a go at our brand new scavenger hunt, take part in our hands-on activities and crafts, but most of all relax and have fun!
Calling all Drama Stars - ages 2 to 7, with their parents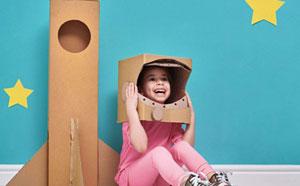 When: Various - sessions run from 10:30am to 11:15am
Where: City of Wanneroo libraries
Cost: FREE - Booking essential
Join Cheryl from Drama Stars as she fires up your children's imagination and sends them rocketing into the stratosphere and outer space.
Drama supports the development of children's imagination, problem-solving and communication skills.
This FREE interactive drama and creative play experience is aimed at children aged 2-7 years old, accompanied by an adult.
Inflatable Billiard Soccer at Landsdale Skate park - all ages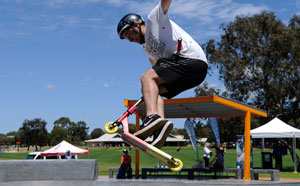 When: Monday 4 July // 2pm to 5pm
Where: Landsdale Skate Park, Landsdale
Cost: FREE
Free fun afternoon at Landsdale Skate Park.
The Youth team will be at the Landsdale Skate Park and come along and join in on an afternoon of free fun.
Challenge your friends or family in a game of Inflatable Billiard Soccer. We will have the youth trailer with giant games, basketball games, skate park games and a free sausage sizzle.
Drumming circle - 9 to 11 years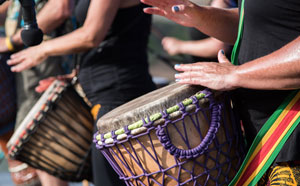 When: Tuesday 5 July // 11am to 3pm
Where: Pearsall Community Centre, 125 Willespie Dr, Pearsall
Cost: $20
Discover rhythm through African drumming, music, art and culture. Design and create your own drum, then learn to play some traditional beats in a community circle. Plus you can cook some tasty African foods!
Wanneroo Gallery visit - ages 12-18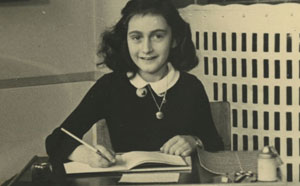 When: Wednesday 6 July // 10:30am to 2:30pm
Where: Wanneroo Library and Cultural Centre and Wanneroo Youth Centre
Cost: FREE
Come visit the Wanneroo Gallery's new exhibition 'Let Me Be Myself – The Life story of Anne Frank', which highlights prejudice, and discriminatory issues then and now through young voices. You will recieve your own journal to decorate and work through a series of activties. From there we will head to the library to have a go at the Rugmakers session! Please bring your own lunch and wear enclosed shoes.
Bus pickup/drop-off times
Yanchep - 9:15am // 3pm
Clarkson - 9:45am // 3:20pm
Wanneroo - 9:45am // 2:40pm
Hainsworth - 9:15am // 3:10pm
Rug Makers' drop-in workshop - 7 years and over (must be accompanied by adult)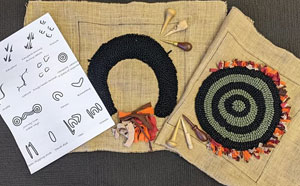 When: Wednesday 6 July // 2:30pm to 4:30pm
Where: Wanneroo Library, Wanneroo Library and Cultural Centre, Rocca Way, Wanneroo
Cost: FREE
Discover the wonders of rug making with the Wanneroo Rug Makers on 6th July at the Wanneroo Library.
Wanneroo Rug Makers will be working on a community project creating a set of Fabric Tiles depicting Aboriginal Symbols, so pop in anytime between 2:30 – 4:30pm to have fun learning rug-making techniques and be a part of this community project.
All ages over 7 years are welcome to participate. We request that children are accompanied by an adult.
Games Extravaganza - ages 9-11 and 12 to 18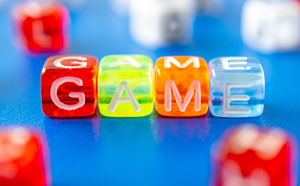 When: Thursday 7 July // 11am to 2pm
Where: Clarkson Library, Cnr Ebb Way & Ocean Keys Blvd, Clarkson
Cost: FREE
The Games Extravaganza will be full of all sorts of games; board, cards and electronic. We have heaps of games in our collection, but we also invite you to bring your favourite games too. Come along and meet some new people and make new friends! We will be providing delicious snacks and lunch to keep you going!
Age groups will be split, 9 to 11 and 12 to 18.
Indoor Rock Climbing - ages 12-18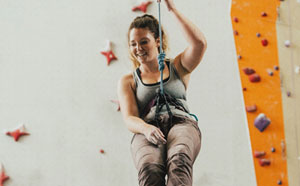 When: Friday 8 July // 9am to 3pm
Where: Wanneroo Youth Centre and Summit Climbing
Cost: $12
Come and hang with the youth team enjoying a fun and active day at Summit Climbing - Malaga.
Starting from Wanneroo Youth Centre, the young people will be transported to the venue to learn about rock climbing from professional coaches and then to enjoy trying out their new skills. The team will head back to Wanneroo Youth Centre to enjoy BYO lunch and an afternoon of fun games!
Bring your own lunch, closed shoes, clothes suitable for climbing and a water bottle.
Bus pickup/drop-off times
Wanneroo - pickup // 9am
Wanneroo -drop-off // 3pm
Inflatable Billiard Soccer and Drop-in at Butler Community Centre - all ages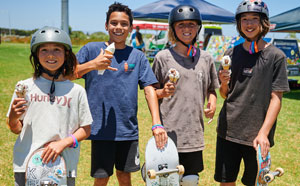 When: Monday 11 July // 12pm to 3pm
Where: Butler Community Centre, 55 Kingsbridge Blvd, Butler
Cost: FREE - no booking required
Meet the Youth Team at the NEW youth space in Butler! We will have mini basketball comps, skate park games, a free sausage sizzle, and the youth trailer outside with inflatable billiard! Then come inside to the chill out zone youth space where we will be doing some denim upcycling painting with artist Frugal Fashion!*
See you there!
*To create customised denim pieces bring your own denim clothes along on the day.
Christmas in July - ages 12-18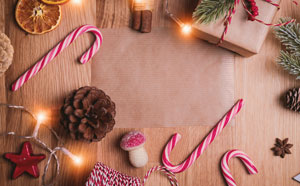 When: Tuesday 12 July // 11am to 4pm
Where: Hainsworth Community Centre, 29 Hainsworth Ave, Girrawheen
Cost: FREE
Join us in celebrating Christmas in July. A healthy delicious Christmas feast will be available with some craft and games too! Join us for a fun time during the School Holidays. Don't forget to don your BEST Christmas outfit. Prizes throughout the day!
Food will be provided.
Enclosed shoes to be worn.
Celebrate Makuru at Yanchep National Park - ages 9-11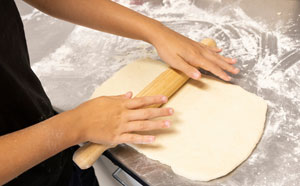 When: Wednesday 13 July // 9:45am to 2pm
Where: Yanchep National Park & Y.hub
Cost: $10
We will be venturing up to Yanchep National Park to take part in the most engaging and interesting Aboriginal Experience presentation there is!
Following on we will be headed to the kitchen to prepare lunch, cosy kangaroo and root vegetable stew, kangaroo sausage rolls and tasty damper. Don't miss out on the splendid Makuru outing.
Lunch provided, wear closed shoes, bring warm clothes. Vegetarian option available.
Bus pickup/drop-off times
Clarkson - 9:15am // 2:20pm
Wanneroo - 8:50am // 2:45pm
Chocolates, candle-making and crystals - ages 9-11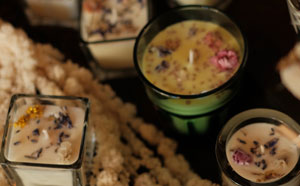 When: Thursday 14 July // 9am to 2pm
Where: Yanchep Community Centre, 7 Lagoon Dr, Yanchep
Cost: $11
The Youth Team will be at Yanchep Youth Centre for a creative day of chocolate, candle-making and crystals.
Prepare to get messy with the guidance of the Youth Team, cooking some delicious rocky-road and chocolate cornflake cakes. Followed by learning how to make some beautifully fragrant soy-candles to your liking.
Finishing with some cool information about the different gemstones and crystals that can be found in nature.
Lunch provided.