Claimed Lands: The impact of colonisation on the Western Australian landscape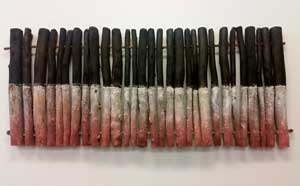 When
18 February 2017 to 8 April 2017 // 10am to 4pm, Monday to Saturday (closed Sundays and public holidays)
Where
Conference Room, Wanneroo Library & Cultural Centre, Rocca Way, Wanneroo
Cost
Exhibition FREE, workshops $5 per participant. Bookings on 9405 5920.
Jess Hart's practice is influenced by her Indigenous History and Knowledge major and interest in colonial settlement. Her artwork is centered around the idea of our shared past, to make art that challenges the viewer and the generally accepted discourse of local history. Her aim is to create a series of works that blur the line between museum and art.
This exhibition has been facilitated in partnership with Paper Mountain an artist-run initiative, Gallery and co-working space, dedicated to supporting a diverse range of contemporary art projects. Jess Hart is the University of WA's recipient of the Artsource Industry Award 2016, an award offered to the most industry-ready graduates from the art faculties of Curtin University, Edith Cowan University, North Metropolitan (TAFE) and the University of WA.
Pictured above: Cause and Effect, was created to represent the effects of farming on the natural landscape and how this destruction of the environment has influenced the way farmers can use their land. The salt rising from the ground, and the fires destroying the land and crops above, whilst the clearing of the gum trees to make way for crops and cattle, exacerbates the problem of salinity.
Open
10am to 4pm, Monday to Saturday (closed Sundays and public holidays)
Workshops
When
Saturday 11 March
10:30am-12:30pm – 6-11 year olds
Cost
$5 per participant
Bookings
9405 5920
Learn how to make your very own air dry clay bowls, pendants and magnets with Jess Hart. Use a range of natural materials, including ochre, charcoal and gum nuts to blend into your one-of-a-kind creation.
All materials provided – just bring a smile and your creativity!
Northern Perspectives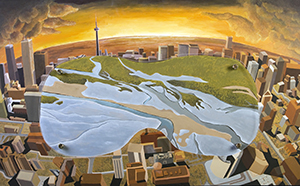 When
24 February to 8 April 2017, Monday to Saturday 10am to 4pm
Where
WLCC Gallery
Cost
FREE
Northern Perspectives is a relatively new exhibition for Western Australian high school art students to be involved in and we would like to invite you and your school to participate in 2017. We have made some changes to make the exhibition even more accessible to students and to provide an outstanding opportunity for secondary schools to present students' works in a world-class gallery space.
The exhibition will be open to all art and design students in year 11 and 12 from the Cities of Wanneroo, Joondalup and Stirling. Due to the early timing of the exhibition in 2017 school calendar, students who were in year 11 or 12 in 2016 are also encouraged to enter.
Community Art Awards and Exhibition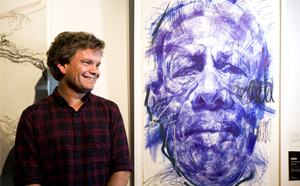 Image: Papa #3, Andy Quilty, 2016 Overall Winner
When
13 May to 17 June 2017, Monday to Saturday 10am to 4pm
Where
Main Gallery & Conference Room, Wanneroo Library & Cultural Centre, Rocca Way, Wanneroo
Cost
FREE
The City of Wanneroo Community Art Awards and Exhibition is a major feature of the City's cultural calendar and is very popular with the local community, held annually since 2001.
The exhibition provides a low cost opportunity for a mix of artists, from first time exhibitors, to hobbyists, semi-professionals and professional artists, who reside in Western Australia to exhibit, potentially sell their artwork and be eligible to win a prize.
The exhibition is a great opportunity for students and schools to visit the gallery and be inspired by the diversity of artwork and media on display.
For more information
Museum in a Box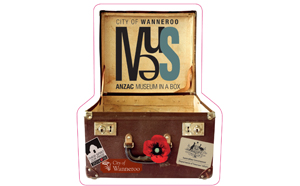 When
From 1 April 2016 onwards
Where
Great Court, Wanneroo Library and Cultural Centre
Cost
FREE, to local schools in the Wanneroo Area.
The City of Wanneroo is thrilled to launch our very own Museum in a Box program for 2016. This exciting outreach program has been designed for use by educational institutions throughout Perth. We have designed and curated four different boxes, each addressing a different person or subject connected to World War I and the Wanneroo area. Students will learn about Richard Smales who died on the Somme and Vincent Berriman who was fortunate enough to return home. We also cover the important role of the Red Cross on the home front and examine the interesting life of AANS Nurse, Sr. Anne Donnell. Each box contains real museum specimens and artefacts, images, DVDs, CDs, books and educational resources.
Bookings are now available to borrow these boxes for use in schools. Please contact Rosslyn Marshall on 9405 5905 or email rosslyn.marshall@wanneroo.wa.gov.au
It's All About the Past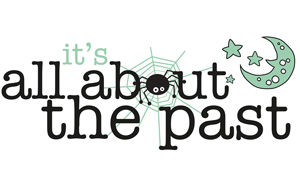 When
Starts Monday 18 July 10am - 11am and running every Monday
Where
Wanneroo Regional Museum
Cost
FREE, 2 to 5 year olds with accompanying adult
Starting up again in July and running every Monday from the 18th, our new Museum program has been designed to introduce your little ones aged between 2 and 5 years to the history of Wanneroo in a fun and interactive way. We will be exploring different themes throughout the program via craft activities, play and storytelling beginning with the 'Early Settlers' of Wanneroo. This program continues on from our very successful, and hugely popular, Toddler Tuesday that operated in 2015.
Alan Muller - Perth 360
A Retrospective of Painting 1997 - 2017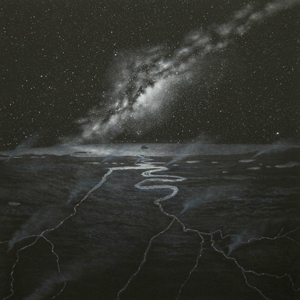 Derbarl Yerrigan Swan River 1 2012, Acrylic on canvas 1.2m x 1.2m by Alan Muller
When
18 September to 18 October 2017. Monday to Saturday 10am to 4pm.
Where
WLCC Gallery
Cost
FREE
Known for his highly detailed and intricate paintings in acrylic, Alan's work depicts aspects of coastal suburban living, often in a humorous way. The great urban expansion of Perth, the annual rubbish collection, graffiti, car burnouts and the burning of untrimmed palm trees are just some of a range of local themes.
More recent paintings of the Swan River and surrounding land as Whadjuk country, before English settlement in 1829, acknowledge Whadjuk traditional ownership and skilled land management on a vast scale. Alan is a renowned and unique artist, who will be presenting 60 paintings that have been inspired by Perth, the Swan River and its ancient history.
Summer at Cockman House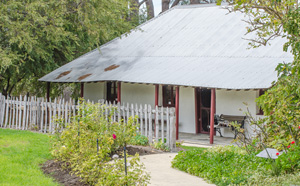 When
Every Sunday (closed February)

Where
Cockman House, Cnr Wanneroo Road and Ocean Reef Road

Cost
FREE

Come enjoy superb summery Sunday afternoons at historic Cockman House! After touring the house why not stay and picnic on the grass, play old fashioned games and contemplate what Wanneroo was like when the Cockmans first settled here in the 1850s.
'Behind the Scenes' Museum Tour
Take our tour to explore the rich heritage of Wanneroo and visit the collection stores to see what goes on behind closed museum doors. Tours last one hour and are given by the museum curator. Suitable for all levels of knowledge.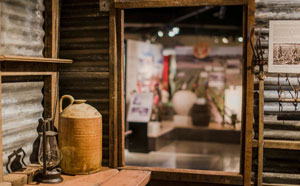 When
Last Friday of every month 2pm - 3pm

Booking essential on 9405 5920

Where
Wanneroo Regional Museum, Wanneroo Library and Cultural Centre, 3 Rocca Way, Wanneroo
Montages: The Full Cut 1999–2015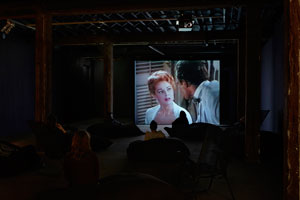 Montages: The Full Cut, 1999 – 2015 Tracey Moffatt and Gary Hillberg, installation view Artspace, Sydney, 2016. Photo: Zan Wimberley
When
14 July to 27 August 2017, Monday to Saturday 10am to 4pm
Where
WLCC Gallery
Cost
FREE
Montages: The Full Cut 1999–2015 presents the full suite of 8 montage films by artist Tracey Moffatt and collaborator Gary Hillberg. Presented together for the first time, the exhibition spans 16 years of the artist and editor's collaborative practice and includes their most recent work, The Art (2015).
The exhibition is an ode to cinema and to the cinematic form, offering unprecedented insight into the stereotypes that populate our collective cultural imagination. In this suite of montages, Moffatt and Hillberg source footage from Hollywood films, tapping into the humour and pathos of universally shared subjects like art, revolution, love and destruction.
Moffatt's recent appointment as Australia's representative artist at the 57th Venice Biennale in 2017 is testament to the timeliness in presenting this significant body of work.
Montages: The Full Cut, 1999 – 2015 was developed by Artspace, Sydney and is touring nationally in partnership with Museums & Galleries of NSW.

Let Me Be Myself - The Life Story of Anne Frank exhibition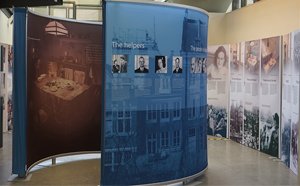 When
10 November 2017 to 22 December 2017. Monday to Saturday 10am to 4pm.
Where
WLCC Gallery
Cost
FREE
"Let Me Be Myself" contains seven historical modules. The structure and design of this part of the new exhibition enables visitors to identify with the personal story of Anne Frank.
Large-size pictures show Anne's happy early childhood in Frankfurt, followed by the immigration to Amsterdam and the time in hiding.
In a consequent manner the exhibition connects the personal story of the Frank family with the important historical events of that time: the rise of the national socialists, the isolation and discrimination of the Jewish population, eventually escalating in the Holocaust. The connection between the personal story of Anne Frank and the historical context shows the consequences the anti-Jewish measures had on one particular person.
To emphasise the chronological order of events, almost every panel contains a time line.
Below the time line is the personal story of Anne Frank and above the time line the visitor is confronted with the 'big historical events' of that time. In this manner it is easy to understand the connections between the 'small' and 'big' history.
Photo collection of the Anne Frank Stichting. (Amsterdam).