Where your rates go
Budget highlights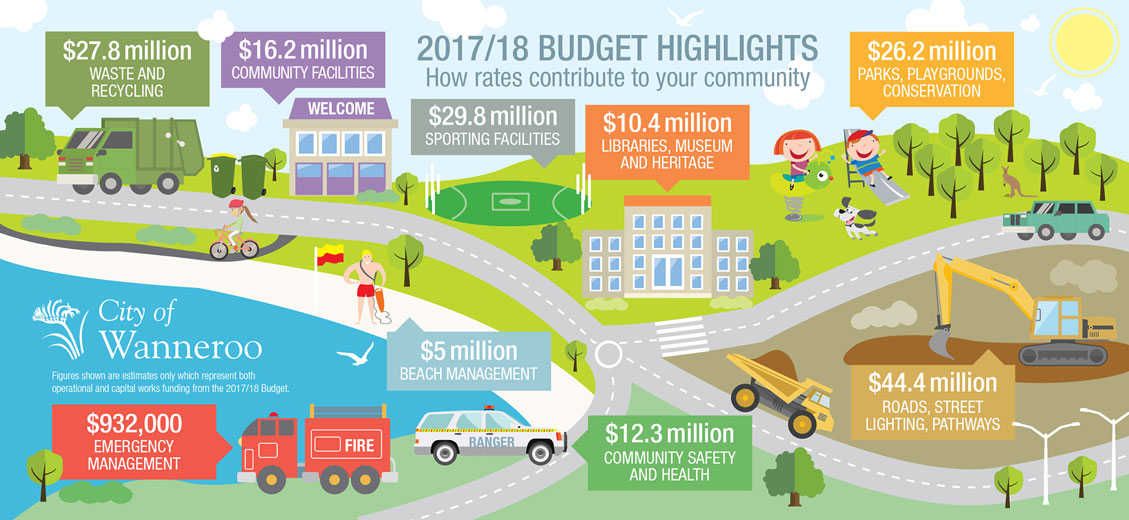 Your rates contribute towards the services provided by Council including:
collection and disposal of residential refuse
recycling cart services
aged care
assistance to community groups
building control
bush fire control
child care
community health control
community information
dog and other animal control
economic development support
emergency services support
environmental planning
health control
libraries
litter control
off road vehicle control
parks, gardens and playgrounds
recreational and cultural planning and development
recreational facilities
road construction and maintenance
storm water drainage
street lighting and street trees
What is the rate increase?
The 2017/18 budget requires that the amount to be raised from Rates if $152 million.
The Rates-in-the-Dollar and Minimum Rates have an overall rate revenue increase of 3.96%, with an average increase of 2.45% for the Residential Improved category (which applies to 89% of Ratepayers).