What's On
Now That's Entertainment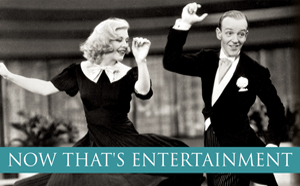 When: Saturday 30 June to Friday 21 September 2018 // museum opening hours
Where: Wanneroo Regional Museum, Wanneroo Library and Cultural Centre, 3 Rocca Way, Wanneroo
Cost: FREE
Dance on in to Wanneroo Museum and visit the latest display celebrating Centenary Hall, the entertainment hub of Wanneroo in times gone by.
The hall was named to commemorate the founding of Western Australia and became the social epicentre of the Wanneroo community from 1929, hosting films and dances until 1966. Come and admire the vintage collection that pays tribute to the fun and frivolity of this lost treasure.
This July school holidays, visit the museum to try your hand at the Past and Present Matching Clue Hunt, or our other holiday activities; making dancer finger puppets or creating an early animation toy called a Thaumatrope. As always, there is plenty to do and see at the Wanneroo Regional Museum.

It's all about the past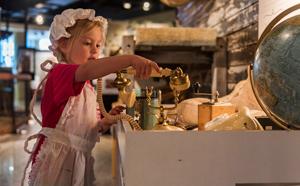 When: Mondays // 10:00am to 11:00am (during school terms)
Where: Wanneroo Regional Museum, Wanneroo Library & Cultural Centre, 3 Rocca Way, Wanneroo
Cost: FREE for 2 to 5 year olds with accompanying adult. No bookings required.
Our Museum program has been designed to introduce your little ones to the history of Wanneroo in a fun and interactive way. We explore different themes throughout the program via craft activities, play and storytelling. This exciting program is designed for children aged 2-5 years old and their accompanying grown up. You will learn all about our past through songs, stories, crafts and by exploring our museum.
No booking is required, but please come early as space is limited!
Sundays at Cockman House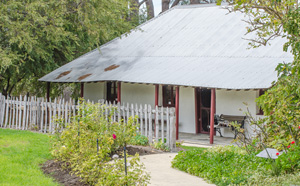 When: Every Sunday (closed through February) // 2:00pm to 5:00pm
Where: Cockman House, corner of Wanneroo Road and Ocean Reef Road
Cost: FREE
The City of Wanneroo's oldest remaining residence, Cockman House, opens its doors to heritage loving visitors every Sunday afternoon. Built by James Cockman and completed in 1860, Cockman House holds a special place in Wanneroo's rich history as the home of one of its earliest settler families.
Visitors can pack a picnic to enjoy on the beautiful grounds and play some old fashioned games including quoits and skittles. No visit would be complete without a tour of the historic building to gain a fascinating insight into the lives of the pioneering Cockman family.
Heritage, Museum & Arts eNewsletter
Click below to subscribe to our Heritage, Museum & Arts eNewsletter to be kept up to date with what is happening within the City of Wanneroo.