What's On
Museum opening times
Monday, Tuesday, Wednesday & Friday 10:00am - 4:00pm
Thursday 10:00am - 4:00pm
Saturday 12:00pm - 4:00pm
Sunday 11:00am - 3:00pm
Public holidays - closed
Spring into the Wanneroo Museum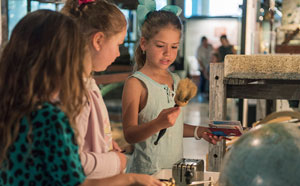 When: Saturday 28 September to Sunday 13 October 2019 // Museum Opening Hours. Closed Public Holidays.
Where: Wanneroo Regional Museum, Wanneroo Library and Cultural Centre, 3 Rocca Way, Wanneroo
Cost: FREE
Join us this October school holidays for some springtime fun in the Museum!
Learn all about market gardening, farm animals and about how Wanneroo was and still is the food bowl of Perth!
Enjoy the fun hands-on activities including crafts, dress-ups and trails as well as visits of farm animals from Old MacDonald's Farm on Tuesday 1 and 8 October, 10:00am - 12noon.
The Life and Times of Gloucester Lodge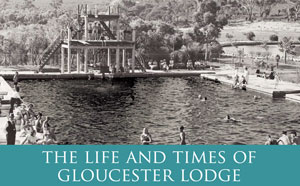 When: From Saturday 6 July 2019 // Museum Opening Hours. Closed Public Holidays.
Where: Main Showcase, Wanneroo Regional Museum, Wanneroo Library and Cultural Centre, 3 Rocca Way, Wanneroo
Cost: FREE
Gloucester Lodge first made a splash in the lives of Yanchep residents as the Crystal Pool Bathing Pavillion in 1933. From Royal visitors to radar units, from honeymooners to heritage; this elegant old building has seen it all. Visit the Wanneroo Regional Museum from July 6 to see our new display and discover the incredible stories held within the walls of Gloucester Lodge, told together for the first time.
Meet me at the Museum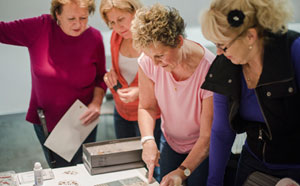 When: Wed 4 Sept, Wed 2 Oct, Wed 6 Nov, Wed 4 Dec // 10:30am to 12:00pm
Where: Wanneroo Regional Museum, Wanneroo Library and Cultural Centre, 3 Rocca Way, Wanneroo
Cost: FREE drop-in event. No booking required.
Group Bookings: Groups are kindly asked to contact the museum ahead of time on 9405 5920 so we can help you plan your visit and ensure there is adequate space to accommodate all participants
Come along and reminisce at Meet me at the Museum, meeting on the first Wednesday of every month from 10:30am-12pm in the Wanneroo Regional Museum. With a different theme each month, this free drop-in event offers older adults the chance to sit back and share memories of times gone by with our friendly museum staff. Free tea and coffee are provided and all are welcome.
Monthly themes
September's theme is transport; share your memories of the Wanneroo Raceway, Pearsall's garage, old cars and getting around, past and present.
In October we remember the fun and frivolities of Wanneroo's Centenary Hall and fondly recall the era of the silver screen and songs that spark a thousand memories.
In November, we explore the meaning of Remembrance Day and discuss what daily life was like during the War years.
In December, we take in the new Migration exhibit, chat about making Wanneroo home, sharing stories and memories of the journey here and making do.
It's all about the past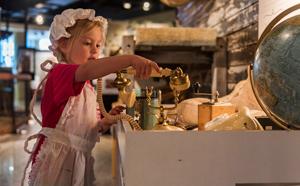 When: Mondays // 10:00am to 12:30pm (during school terms)
Where: Wanneroo Regional Museum, Wanneroo Library & Cultural Centre, 3 Rocca Way, Wanneroo
Cost: Free, drop in, no bookings required.
Come join in the fun at Wanneroo Museum. You and your child can explore the past together through games, stories, crafts and real artefacts. Activities are self-led with staff on hand to provide ideas on how to enjoy your time at the museum. Suitable for children aged 2-5 years. Adults must stay and play.
Sundays at Cockman House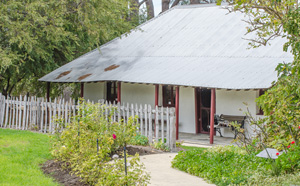 When: Every Sunday (closed through February) // 2:00pm to 5:00pm
Where: Cockman House, corner of Wanneroo Road and Ocean Reef Road
Cost: FREE
The City of Wanneroo's oldest remaining residence, Cockman House, opens its doors to heritage loving visitors every Sunday afternoon. Built by James Cockman and completed in 1860, Cockman House holds a special place in Wanneroo's rich history as the home of one of its earliest settler families.
Visitors can pack a picnic to enjoy on the beautiful grounds and play some old fashioned games including quoits and skittles. No visit would be complete without a tour of the historic building to gain a fascinating insight into the lives of the pioneering Cockman family.
Heritage, Museum & Arts eNewsletter
Click below to subscribe to our Heritage, Museum & Arts eNewsletter to be kept up to date with what is happening within the City of Wanneroo.