Mitchell Freeway Extension Project - Works Update & Notices - Week commencing 6 March 2017
Published Friday, 10th March 2017
The Mitchell Freeway Extension to Hester Avenue in Clarkson remains on schedule for completion mid-2017.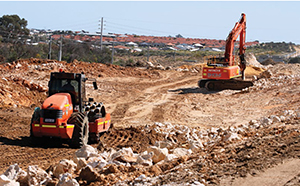 Works to widen Wanneroo Road and Hester Avenue are progressing well with some major milestones recently achieved.
For more information about current works view the latest updates by clicking below.
More articles in the news archive.