Home
Residents urged to obey signage during feral animal control program - January 2019
Published Wednesday, 19th December 2018
The annual fox and rabbit control program will begin from 7 January 2019.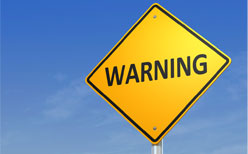 Residents and visitors are asked to obey signage and keep to formalised access tracks in targeted reserves and foreshore conservation reserves.
Dogs should be kept on a leash at all times in these areas, or use designated dog exercise areas located throughout the City.
The program will be conducted within foreshore conservation reserves at Quinns Rocks and Mindarie, as well as selected reserves in the central and south ward, all of which will have clear signage.
The program aims to reduce the number of feral rabbits that cause damage to the City's coastal dunes, bushland vegetation and rehabilitation sites, as well as reducing the number of foxes preying on native fauna.
For more information and a list of reserves that the program will be carried out visit wanneroo.wa.gov.au/feralanimalcontrol or contact the Conservation Team on 9405 5000.
More articles in the news archive.