Activities & events for seniors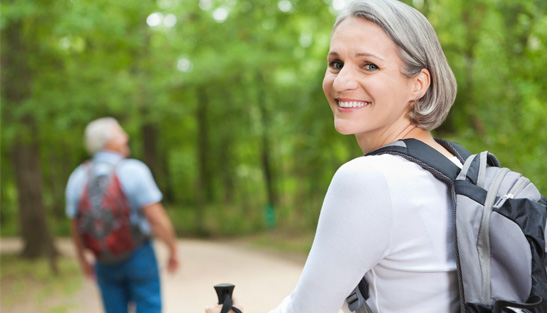 Reflect and Connect Memory Café
When: Last Tuesday of every month // 10am - 11am
Where: Jamaica Blue, Ocean Keys Shopping Centre, 36 Ocean Keys Boulevard, Clarkson
Come along and make new friends at the Reflect and Connect Memory Café, meeting on the last Tuesday of every month from 10am-11am at Jamaica Blue, Ocean Keys Shopping Centre. The memory café is an inclusive, social setting for people living with memory loss, and their carers, to have a chat over morning tea. It is free to attend, with no bookings necessary.
Run by the City of Wanneroo and kindly supported by Alzheimer's WA, Ocean Keys Shopping Centre and Jamaica Blue.
Meet me at the Museum
When: First Wednesday of every month
Where: Wanneroo Regional Museum, Wanneroo Library and Cultural Centre, 3 Rocca Way, Wanneroo
Come along and reminisce at Meet me at the Museum, meeting on the first Wednesday of every month from 10:30am-12pm in the Wanneroo Regional Museum. With a different theme each month, this free drop-in event offers older adults the chance to sit back and share memories of times gone by with our friendly museum staff. Free tea and coffee are provided and all are welcome.

Dates for 2020 are: Wed 1 Apr, Wed 6 May, Wed 3 Jun, Wed 1 Jul, Wed 5 Aug, Wed 2 Sep, Wed 7 Oct, Wed 4 Nov, Wed 2 Dec.

Groups are kindly asked to contact the museum ahead of time on 9405 5920 so we can help you plan your visit and ensure there is adequate space to accommodate all participants.
Growing Old and Living Dangerously program - CANCELLED
The Growing Old and Living Dangerously (GOLD) program provides a range of exciting and challenging activities for people aged 50 years and over, living in the City of Wanneroo.
GOLD brochure Summer Autumm 2020
You will need to register as a GOLD member to participate in any activities. Contact us on 9405 5000 or email: programs@wanneroo.wa.gov.au to join
City of Wanneroo residents can call 9405 5000 from 8:30am, Wednesday 4 March 2020 (non City of Wanneroo residents can register from 8:30am on Friday 13 March 2020)
Call 9405 5000 to register and obtain a booking number, this is used when completing the registration form found in the program
The completed registration form must be returned to the City of Wanneroo, with full payment, 5 working days after you receive your booking number
For more information about current activities and how you can be a part of the GOLD program please call 9405 5000 or email: programs@wanneroo.wa.gov.au
Get on Board
The City of Wanneroo, in partnership with the Public Transport Authority and the Cities of Joondalup and Stirling, has implementing a smart travel program called Get on Board.
Get On Board supports people over the age of 55 to plan and execute a travel journey using Perth's public transport with the guidance of an experienced volunteer.
The program will help participants increase their knowledge and confidence in accessing public transport, and offers the chance to connect with services, activities, friends and family.
Why not register with a friend?
For more information, please email: communitydevelopment@wanneroo.wa.gov.au or phone 9405 5600.
Get a Active Life
There are a number of activities on offer for all ages throughout the City of Wanneroo including:
Organised runs/walks
Yoga
Tai Chi for seniors
Fitness programs
Dance classes
Walking groups
Click below to see what is available.
Senior citizens activities
There are several senior citizen organisations operating in the City offering the opportunity to share interests and learn with other seniors in the community.
Wanneroo Senior Citizens Club Inc
Wanneroo Community Centre, Civic Drive, Wanneroo WA 6065
Phone: (08) 9405 2628
Girrawheen/Koondoola Senior Citizens Centre
11 Patrick Court, Girrawheen WA 6064
Phone: (08) 9343 7877
Alexander Heights Senior Citizens Club
18 Linto Way, Alexander Heights WA 6064
Phone: (08) 9343 7877
Quinns Rocks Senior Citizens Centre
Gumblossom Community Centre, Tapping Way, Quinns Rocks
Phone: (08) 9406 8308
For contact details of these centres please call 9405 5600.
Library activities
The City of Wanneroo libraries help you to explore, discover, learn and create.
Whether you want to rediscover the joy of reading, learn new skills, lose yourself in your imagination or just relax and meet new friends, our libraries have just what you're looking for, whatever your age or interests.
Wanneroo Library
Rocca Way, Wanneroo
Phone: 9405 5940
Email: wannerool@wanneroo.wa.gov.au
Clarkson Library
Corner Ebb Way & Ocean Keys Boulevard, Clarkson
Phone: 9407 1600
Email: clarksonl@wanneroo.wa.gov.au
Girrawheen Library
6 Patrick Court, Girrawheen Avenue, Girrawheen
Phone: 9342 8844
Email: girrawheenl@wanneroo.wa.gov.au
Yanchep/Two Rocks Library
Phil Renkin Recreation Centre, Lisford Avenue, Two Rocks
Phone: 9561 1110
Email: yanchepl@wanneroo.wa.gov.au
Click below to view the library events calendar for further information and to book an activity.