Useful information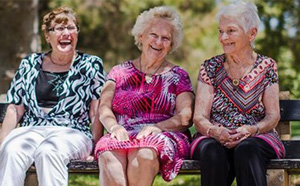 Quick links
JP Signing
The City of Wanneroo has a free Justice of the Peace (JP) signing service available all year for residents. It is a drop-in service and no appointment is required. For further information on this service and access to JPs in other areas please visit: JP signing in the City of Wanneroo.
Western Australia Seniors Card
With a Western Australia (WA) Seniors Card, you can access lots of exciting discount offers on items such as:
Cruises
Electrical services
Security systems
Newspapers
Restaurants and cafes.
To be eligible for the WA Seniors Card program, you need to be:
Aged 65 years, or 64 years if born before 1 July 1959
An Australian Citizen or an Australian Permanent Resident
Reside in Western Australia
Work less than 25 hours per week.
For more information and to apply for a WA Seniors Card, please click below:
The At Home Guide for Seniors
The Council on the Ageing (COTA) Western Australia has developed the 'At Home Guide' to support older Western Australians to live well. The Guide gathers together information on health, day-to-day living, nutrition, accessing government services and finances, as well as a list of important telephone numbers.
For more information and to access this free resource, please click below:
Financial Support
To learn more about financial advice and assistance for seniors please click below:
City Rates Rebate for Seniors
To receive a concession a person must hold one or more of the appropriate Pensioner or Seniors cards and, on 1 July of the financial year, own and occupy residential property as their ordinary place of residence.
For more information check our Rates webpage by clicking below:
Act Belong Commit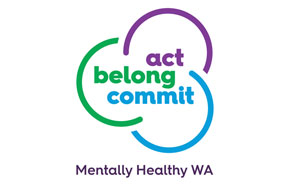 Act Belong Commit (ABC) is a health promotion campaign that encourages individuals to be proactive and prioritise their mental health and wellbeing. One of the most effective ways to do this is found in the 3 simple principles of Act Belong Commit.
Act: Do something - keep active mentally, physically, socially, spiritually and culturally.
Belong: Do something with someone - keep connected- to friends, family, and your community.
Commit: Do something meaningful - take part in things that are important and valuable to you.
Recognising some of the unique needs of senior's Act Belong Commit provide a range of information designed specifically for older Australians.
For more information about Act Belong Commit and ideas to inspire you, please click below:
Waste Services Assistance
Our Waste Services team can bring in bins for those that cannot manage.
Call the Waste Department on 9405 5000
Community Transport
St John's Community Transport Services provide a paid service for transport within the metro area to take residents to and from doctor's appointments etc.
Phone: 9334 1300
Presentations by the Mayor
The Mayor will present flowers and a certificate to residents celebrating a 90th or 100th birthday and a 50th or 60th wedding anniversary.
Contact the Mayors office: 9405 5440
Public Transport
Did you know that seniors are eligible for free travel on Transperth services during certain times of the day?
For more information click below:
NDIS Transport Funding
If using public transport is difficult for you as a result of a disability, you may be able to access funding through the NDIS for transport assistance.
For more information click below: