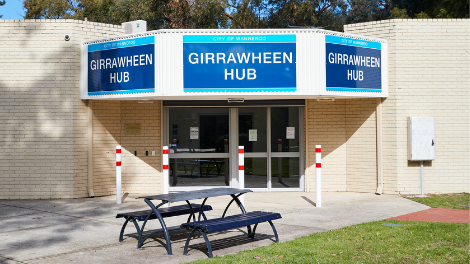 Girrawheen Hub has been established by the City of Wanneroo to assist community members with job readiness, micro-enterprise and small business, and to access social support services. A wide range of multicultural groups use the Hub for organisational development, community support and meetings.
Girrawheen Hub caters for up to 2000 visitors each month, with collaborative meeting rooms and teleconference facilities available for hire.
Located with the Girrawheen Library, Girrawheen Koondoola Senior Citizens Centre and the Girrawheen Community Garden, the Hub is part of a larger precinct harbouring big potential for the future.
Did you know? Girrawheen is home to a vibrant multicultural community, with 39 languages other than English spoken at home by its residents.
Looking to book the Girrawheen Hub? For more information on room hire, call 9405 5000 or email facilitybooking@wanneroo.wa.gov.au.