Museum Collection Highlights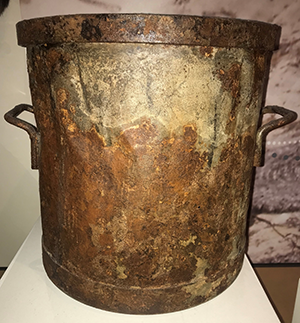 September 2023 Museum Collection Highlight – Toilet can
This month we highlight an unusual object...a toilet can! When the 'night cart' system of waste disposal stopped, the old toilet cans were buried. This can was dug up when earthworks for the new Wanneroo Shopping Centre were undertaken in 2007. The site had been the location of the old depot.
Listen as our 'talking toilet' can describes its dirty job!
Talking Toilet Can Wanneroo Museum from Wanneroo Museum on Vimeo.
August 2023 Museum Collection Highlight – Small Stone Axe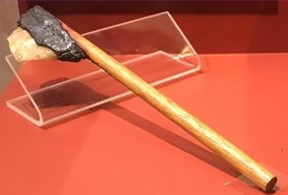 National Science Week is celebrated 12 – 20 August, with this year's theme focused on innovation. Aboriginal and Torres Strait Islander peoples are Australia's first innovators and continue to innovate today! Highlighted this month is a small stone axe, donated by Ken Colbung, a Noongar Elder. The stone axe was used for teaching and handing down of knowledge to children.
The resin used to attach the stone to the handle is made from an innovative combination of Balga resin, charcoal, and kangaroo poo! You can watch a video to see how the resin is made: Working with Balga Resin, by Brett Nannup, Western Australian Museum YouTube.
June 2023 Museum Collection Highlight – Bullens African Lion Safari Souvenir Glass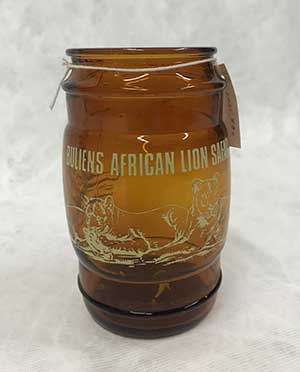 No trip would be complete without a souvenir! This month's collection highlight features a souvenir glass from Bullens African Lion Safari, when Wanneroo had its very own lion park.
Opened 21 August 1971, the park allowed visitors to view lions from their cars in a bushland setting. Other attractions included a mini zoo with monkeys, kangaroos emus, camels, dingoes, and a variety of birds.
The lion park closed in 1988 due to the high cost of animal feed and public liability insurance.
May 2023 Museum Collection Highlight – Bakelite 'Kelvinator' Radio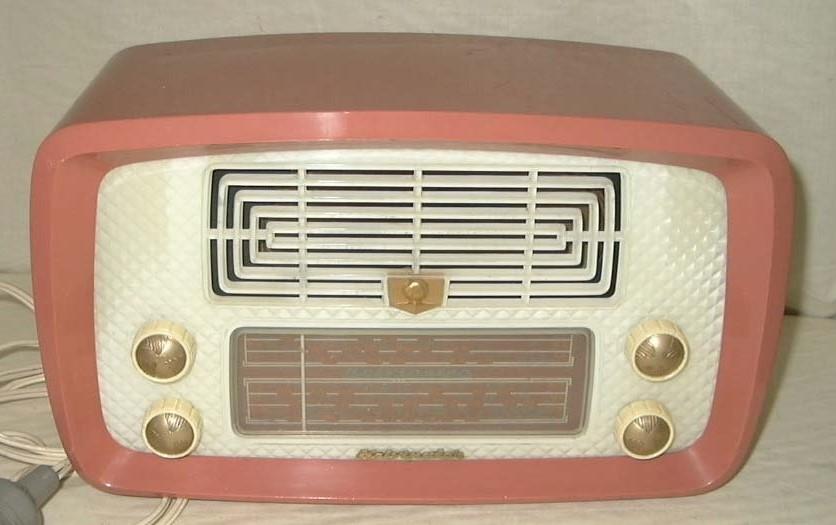 This unique, pink bakelite radio might have been placed on a mantle in the home, with the family gathered around to listen to music, important news, or be entertained by an evening comedy program. In fact, you can hear from this radio itself! Visit https://vimeo.com/418740636.
Love the video of our "talking" radio? Head to the Wanneroo Regional Museum this May and search for QR codes throughout the museum to virtually interact with our museum collection.
April 2023 Collection Highlight - ​Volunteer Defence Corps Helmet, WWII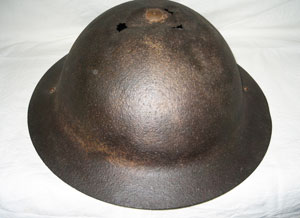 This helmet was used by Wanneroo market gardener Vasil Dhimitri when he was involved in the Australian Volunteer Defence Corps (VDC). The VDC was established in July 1940 and was initially composed of ex-servicemen who had served in the First World War.
Visit Wanneroo Regional Museum this April to view the helmet and learn how World War II had a major impact on the Wanneroo Community.
March 2023 Collection Highlight - ​Atlantis Marine Park Salt and Pepper Shaker Set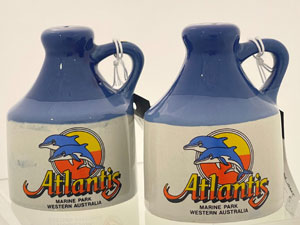 Summer may be over, but our happy memories remain! Perhaps a souvenir or memento was purchased as a reminder of a lovely holiday memory. This month, we highlight a salt and pepper shaker set, one of many souvenirs that could be purchased at Atlantis Marine Park.
Opening at Two Rocks in 1981, Atlantis Marine Park was a popular tourist hotspot. In the first 13 months, half a million people had visited the park enjoying attractions such as the performing seals and dolphins, penguins, and an oceanarium. The park was closed in August 1990, following new regulations regarding the accommodation of marine animals.
Visit Wanneroo Regional Museum to see a pop up display located just outside the Community History Centre. Developed by our Community Historian, Rebecca Balling, the exhibition features photographs and souvenir items that will be on display through the end of March.
February 2023 Collection Highlight - ​Pie Chimney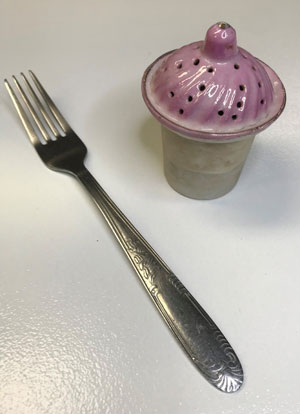 Have you ever used a pie chimney when baking a delicious pie? Also known as pie birds, pie funnels, pie vents, or pie whistles, these quaint kitchen tools were intended to keep juicy fruit and meat pies from bubbling over and keeping the crust crispy. These whimsical figures are actually vents, typically made of ceramics, which allow steam to escape from the pie as it bakes. Today, many bakers avoid using a pie chimney by simply cutting slits or designs into the top crust.
Check out our pop-up cooking display at the Wanneroo Regional Museum featuring this unique pie chimney from the collection, shaped like a pie or tart.
Click below to view highlights from previous years