Museum school holiday activities
Music in the Museum - all ages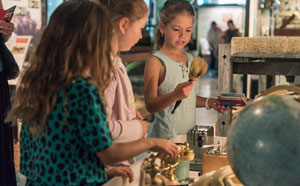 When: Saturday 3 April to Saturday 17 April // Museum opening times
Where: Wanneroo Museum, 3 Rocca Way, Wanneroo
Cost: FREE
Museum opening hours
Monday to Friday 10:00am - 4:00pm
Saturday 10:00am - 1:00pm
Sunday - closed
Do you know what sound a Zither makes? Find out these April School Holidays as the Wanneroo Regional Museum turns musical!
Discover the stories behind the fascinating musical objects from the Museum collection. Explore music from around the globe with your children by singing and dancing your way through an exciting new clue hunt and a music themed craft activity.
With engaging exhibits and activities that offer memorable experiences for all ages, Wanneroo Museum is sure to strike a chord this April with kids and caregivers alike!