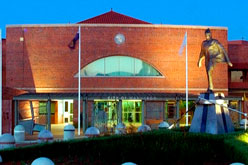 Governance is the process of governing (formal or informal) by which Council makes decisions; distributes and exercises authority and power; determines strategic goals; develops institutional rules; and assigns responsibility for those matters.
Governance involves a focus on the clarity of roles and responsibilities, which support both internal and external accountability and public access to decision-making and information.
Democratic governance is the process by which democratically elected governments undertake their duty of governing for and on behalf of their constituents and community as a whole. This is essential to an understanding of good governance in the local government sector.