South Mindarie Trail - Stop 5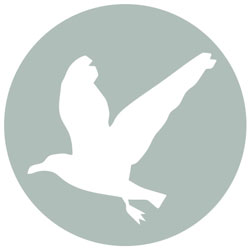 TUART (Eucalyptus gomphocephala) - unique Western Australian tree
Tuart has a limited distribution and grows in a narrow strip of 5-10km wide from Jurien Bay to the Sabina River near Busselton;
With increasing rainfall within its distribution range, Tuart size increases from its northern extension to the south;
Tuart is one of Australia's toughest Eucalypts; withstanding salt winds that they are exposed to due to close proximity to the coast;
35% of the original extent of Tuarts in Western Australia remain and in many areas are still under threat of clearing; and
Protecting remaining stands of Tuarts, such as those at Stop 5 is important for their future conservation.
In the South Mindarie Foreshore, Tuart forms a narrow woodland community in deep sand, mostly on the sheltered side of the secondary Quindalup dunes. Its ability to survive the tough coastal conditions is due to its widespread, thick foliage, often in continuous broad canopy as can be seen in South Mindarie Foreshore.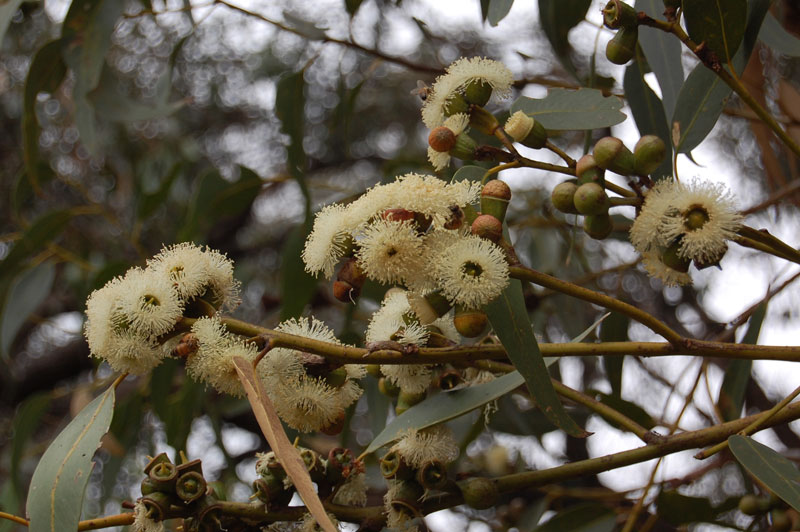 Image: Tuart tree's flower between January and April each year. Photo courtesy to the Quinns Rocks Environmental Group Inc.
It has been estimated that since the European settlement, most of the Tuart communities were cleared with only about 35% remaining. About two thirds of the remaining Tuarts are on private land.
In addition to the loss of Tuart due to clearing for development, decline in the remaining Tuarts were recorded due to die back.
For more information on Tuart ecology and conservation, download the free publication 'Tuart and Tuart Communities' published by the Perth branch of the Wildflower Society of Western Australia.