City phones down due to power outage
There is currently a power outage affecting areas of Wanneroo, Sinagra, Wangara, and Hocking. This is affecting inbound calls reaching us. Alternative ways of contacting the City
Home
Budget strikes the right balance for residents
Published Wednesday, 30th June 2021
The City of Wanneroo adopted its 2021/22 budget this week, with a strong focus on supporting our local economy and fast growing community.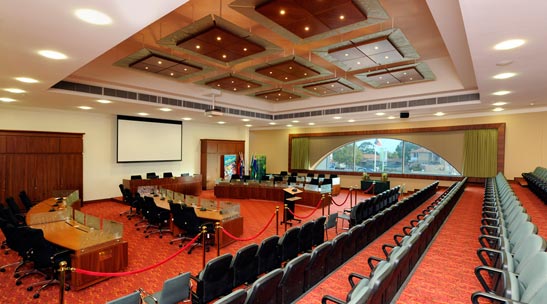 The City has allocated $69.5 million towards capital works over the coming year, a significant investment in infrastructure projects that will stimulate the economy and support employment.
City of Wanneroo Mayor Tracey Roberts said this year's budget balanced both maintenance of existing assets and investment in new infrastructure.
"In addition to the development of key capital works projects, this year's budget is centred on preserving the fantastic amenities our residents use every day such as the City's 590 parks, reserves and open spaces, along with our youth centres, libraries, skate parks and sports facilities," she said.
"Council has worked closely with our community and stakeholders to ensure this is a budget that strikes the right balance between advancing key infrastructure in our rapidly growing outer suburbs and ensuring the City's existing assets in established areas are maintained.
"Our community expects a financially responsible budget that delivers value for money while meeting the needs of our ratepayers, residents, community groups and local businesses.
"While many costs imposed on local government such as street lighting and waste service gate fees have risen this year, the City of Wanneroo is mindful of absorbing as much of that additional cost as financially sustainable, without jeopardising our key services and role in the community.
This year's budget supports the sporting facilities, business precincts and range of amenities that we build and maintain to make our City a better place to live, work and play, now and for generations to come."
BUDGET BREAKDOWN
Throughout 2021/22, more than $6.9 million will be spent on vibrant open spaces, with upgrades set for Wonambi Park and Frederick Duffy Park in Wanneroo and Chesterfield Park and Jindinga Park in Hocking, in addition to the renewal of existing park assets at more than a dozen neighbourhood playgrounds.
A further $4.2 million will be spent on caring for our coastline and conservation reserves, with rehabilitation at Honeypossum and Boomerang Reserves (Banksia Grove) and Badgerup Reserve (Wanneroo) designed to offset the environmental impact of new infrastructure.
In addition, the City will invest $186 million in operations expenditure next year to provide a range of important services to our community. This includes $37.2 million on waste services and our ongoing efforts to send less household waste to landfill through our new three bin system.
The safety of our community continues to be a priority for the City, with $15 million allocated for the provision of health, safety and emergency management, including $4.5 million on regular ranger patrols to ensure our neighbourhoods remain safe.
For more information on the City of Wanneroo's 2021/22 budget, visit wanneroo.wa.gov.au/budget22.
ACROSS THE CITY
Roads, pathways and street lighting $54.8 million
The City's growing communities will benefit from improved connectivity and enhanced safety provided by important improvements to local roads, including the widening of a single-lane section of Flynn Drive from Wanneroo Road to Pinjar Road into a dual carriageway and upgrades to Highclere Boulevard in Marangaroo.
Approximately $6.3 million will be spent on lighting local roads at night to make them safer for our communities.
Parks and playgrounds $30.5 million
Approximately $6.9 million will be spent on parks and playgrounds across the City, including exciting upgrades to reinvigorate Wonambi Park and Frederick Duffy Park in Wanneroo and Chesterfield Park and Jindinga Park in Hocking.
Budgeted at $1.7 million, the annual Parks Asset Renewal Program will facilitate the replacement of play equipment, rubber and sand softfall, shade sails and barbecues at more than a dozen local parks and play spaces.
Sports facilities $41.4 million
To promote healthy, active lifestyles and connected communities, $41.4 million has been allocated to constructing and upgrading sports facilities, including Halesworth Park in Butler (approximately $5.7 million), Dalvik Park in Merriwa ($1.6 million) and Montrose Park in Girrawheen ($587,000).
Upgraded sports floodlighting will also be installed at ovals across the City, with Ferrara Park in Girrawheen ($343,000), Belhaven Park in Quinns Rocks ($335,000) and the south oval of Paloma Park in Marangaroo ($150,000) earmarked for this financial year.
More articles in the news archive.