Home
National Day of Mourning on 22 September 2022
Published Tuesday, 20th September 2022
A special public holiday on Thursday 22 September 2022 marks Australia's National Day of Mourning for Her Majesty the Queen.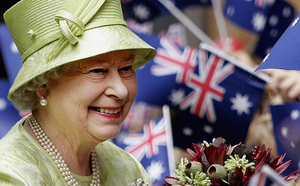 Some City of Wanneroo services and facilities will be closed for the public holiday, including:
The Animal Care Centre will remain open and the City's community centres will also remain open and available to hire.
Rubbish and recycling collection services will continue as normal. The Wangara Greens Recyling Facility will also be open to the public.
A National Day of Mourning Memorial Service in the Great Hall of Parliament House, Canberra, will be broadcast live across the nation from 9am Western Standard Time on Thursday 22 September. The service will begin with one minute's silence and is expected to conclude before 11am.
To honour Her Majesty the Queen on this day, community members may like to:
Visit Government House at 13 St Georges Terrace Perth to sign the condolence book. Access to Government House and the book will be via the Ballroom gate between Perth Council House and Government House during the hours of 8 am to 6 pm until Thursday 22 September 2022.
Leave flowers at Government House until the end of 22 September 2022. Entry is via the Ballroom gate between Perth Council House and Government House
Leave an online condolence message which will be sent to Buckingham Palace and archived by the Commonwealth.
For more information visit the Government House website.
The Queen's Birthday public holiday on Monday 26 September will now be known as the King's Birthday.
More articles in the news archive.