City phones down due to power outage
There is currently a power outage affecting areas of Wanneroo, Sinagra, Wangara, and Hocking. This is affecting inbound calls reaching us. Alternative ways of contacting the City
Home
Social Plan Review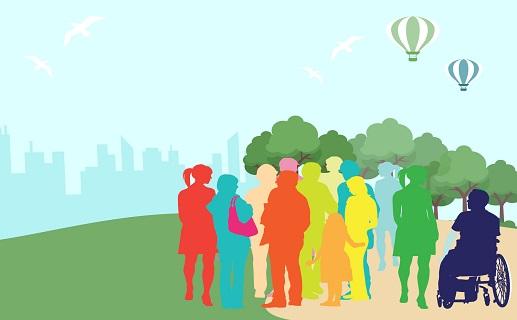 Your community, your say on City's socials plans
Following extensive community engagement on the review of the City's social plans, the City of Wanneroo is excited to provide our draft Community Development Plan 2021/22 – 2025/26 for public comment.
The draft Community Development Plan provides a holistic, whole-of-community approach to delivering community development outcomes across the City of Wanneroo. This integrated approach builds on the work delivered through the City's previous social plans - the Age Friendly Strategy, Early Childhood Strategic Plan, Youth Plan and Access and Inclusion Plan.

The new Draft Community Development Plan includes disability access and inclusion considerations and acts as the City's new Access and Inclusion Plan. This approach has been developed with extensive consultation with the Western Australian Department of Communities and meets the City's legislative requirements for access and inclusion planning.

The draft Community Development Plan provides a framework for the City to support the creation of healthy, active, safe and connected communities. The draft Plan details a number of objectives and priorities for the City across the four focus areas of Connection and Inclusion, Wellbeing, Lifelong Learning and Engagement and Empowerment. It provides a roadmap for the City to meet our objectives in line with our Strategic Community Plan 2021 – 2031.

All comments will be taken into consideration and incorporated into a final version of the draft Community Development Plan to be considered by Council in early 2022. The City welcomes all comments on the draft Community Development Plan.

Background
The City of Wanneroo undertakes a range of activities in relation to early childhood, youth, seniors, homelessness, reconciliation, and access and inclusion for people with disability and people from multicultural backgrounds. Over the last several years, this work has been informed by six (6) social plans.
Access and Inclusion Plan 2018/19-2021/22
To eliminate barriers to access and inclusion and to advocate for equity of access for all abilities and cultures in our community
Age Friendly Plan 2017/18-2020/21
To support the creation of an age-friendly City and identify and deliver key priorities and strategies to support seniors in the City
Early Childhood Plan 2017/18-2019/20
An integrated approach to planning, delivery and review of services to improve the lives of young children and support the healthy development of children in their first eight years of life
Reconciliation Action Plan 2018/19-2022/22
To work towards reconciliation with our First Nations peoples and towards an inclusive community with strong relationships across cultures based on mutual respect and understanding
Regional Homelessness Plan 2018/19-2021/22
In collaboration with the Cities of Joondalup and Stirling, to provide a regional response to assist the community with understanding, preventing and responding to homelessness
Youth Plan 2017/18-2020/21
To ensure young people are valued, empowered and supported to reach their full potential, and connected to community to support wellbeing, health, safety, participation and opportunity.
With these plans coming to an end, the City commenced a review in late 2020. As the City's Strategic Community Plan was also undergoing a review, this provided an opportunity for extensive community engagement alongside the Strategic Community Plan review. This included a number of workshops and a community survey with specific community development focused questions. Further extensive community engagement in relation to the social plans was undertaken from February to June 2021. This included engagement with the City's advisory groups, stakeholder workshops and a Community Wellbeing Survey which received 642 responses.
Following the review, the City decided on a whole-of-community approach which is inclusive of all people, while also recognising diversity. Consideration has been given to the challenges faced by specific cohorts to deliver increased equity through targeted access and inclusion strategies.
This includes people with disability, children, youth, seniors, Aboriginal and Torres Strait Islander peoples, people from culturally and linguistically diverse backgrounds, the LGBTIQA+ community, and people at risk, including those experiencing homelessness.
In addition to the current Plan, and in recognition of the critical importance of reconciliation, the City will continue to maintain a dedicated Reconciliation Action Plan which outlines our particular commitment to reconciliation action. The City will also continue to collaborate with the City of Joondalup on a separate Regional Homelessness Plan which outlines key actions aimed at reducing and responding to homelessness.
Key Dates
Engagement period Phase 1 (Closed)
City meetings with Advisory and Stakeholder Groups and Networks
16 March through to Sunday, 11 April

Date: 29/03/2021
Engagement period / survey closed
Sunday, 11 April 2021

Date: 12/04/2021
Evaluation and reporting
May 2021

Date: 31/05/2021
New plans developed
June 2021

Date: 30/06/2021
Community engagement - Phase 2 (Now closed)
Closed 5 January 2022

Date: 05/01/2022
Subscribe to this project
Subscribe to receive updates on Social Plan Review
Subscribe to City news
Subscribe to receive City news including updates on projects.
Project contact
Name: Lauren Barnett Telephone: 9405 5000