2021 Local Government Election Results
The Western Australian Electoral Commission (WAEC) has announced the results of the 2021 Local Government Election for the City of Wanneroo. View the results
Home
Social Plan Review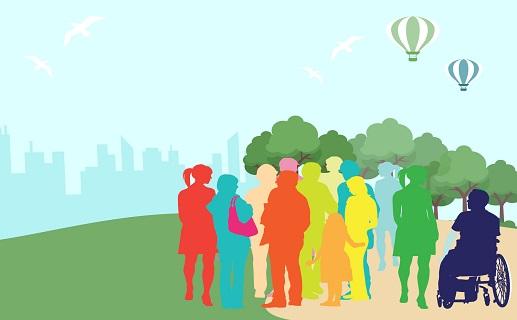 Your community, your say – Share your thoughts for a chance to win a $200 gift voucher
Your community, your say – the City of Wanneroo is reviewing its various community social plans, and is seeking your thoughts, feedback and priorities.
The City's vision is that of a healthy, safe, vibrant and connected community – and our various community social plans help us design and deliver programs, services and infrastructure that bring that vision to life. They also inform how we work with our diverse and growing community.
We are currently seeking your input on:
Services and infrastructure in your local community that support your wellbeing
Opportunities to participate and connect with your community
What you feel are priority areas or issues for the local community.
Your input will help us to develop new community focused plans that will guide how we deliver the vision and community wellbeing over the next four years.
We encourage participation from all community members and especially from young people, Aboriginal and Torres Strait Islander community members, young families, seniors, people from culturally and linguistically diverse (CALD) backgrounds, people with disability, and other vulnerable members of our community.
The community survey is now open and closes at 11.59pm on Sunday, 11 April 2021. It will take about 15 minutes to complete.
All completed surveys will enter into a prize draw* to win one of three $200 gift vouchers of your choice.
*Prize eligibility is restricted to City of Wanneroo residents. Staff and immediate family members of the City of Wanneroo are not eligible for the prize draw. Survey responses are anonymous and contact information is only requested for purposes of the prize draw for those that wish to enter.
If you have any queries, contact Community Development Planner Alison Leitch. (See contact details below)
Background
The City of Wanneroo undertakes a range of activities in relation to early childhood, youth, seniors, homelessness, reconciliation, and access and inclusion for people with disability and people from multicultural backgrounds. Over the last several years, this work has been informed by six (6) social plans.
Access and Inclusion Plan 2018/19-2021/22
To eliminate barriers to access and inclusion and to advocate for equity of access for all abilities and cultures in our community
Age Friendly Plan 2017/18-2020/21
To support the creation of an age-friendly City and identify and deliver key priorities and strategies to support seniors in the City
Early Childhood Plan 2017/18-2019/20
An integrated approach to planning, delivery and review of services to improve the lives of young children and support the healthy development of children in their first eight years of life
Reconciliation Action Plan 2018/19-2022/22
To work towards reconciliation with our First Nations peoples and towards an inclusive community with strong relationships across cultures based on mutual respect and understanding
Regional Homelessness Plan 2018/19-2021/22
In collaboration with the Cities of Joondalup and Stirling, to provide a regional response to assist the community with understanding, preventing and responding to homelessness
Youth Plan 2017/18-2020/21
To ensure young people are valued, empowered and supported to reach their full potential, and connected to community to support wellbeing, health, safety, participation and opportunity.
Key achievements to date across each of the Plans are provided in an attached summary (See Documents Section).
The Plans that guide this work are now up for review. The City is developing new plans and is seeking community input to inform this work.

Key Dates
Engagement period / survey open
City meetings with Advisory and Stakeholder Groups and Networks
16 March through to Sunday, 11 April

Date: 29/03/2021
Engagement period / survey closes
Sunday, 11 April 2021

Date: 12/04/2021
Evaluation and reporting
May 2021

Date: 31/05/2021
New plans developed
June 2021

Date: 30/06/2021
Subscribe to this project
Subscribe to receive updates on Social Plan Review
Subscribe to City news
Subscribe to receive City news including updates on projects.
Shared community comments
Project contact
Name: Community Development Telephone: 9405 5000