Activities for seniors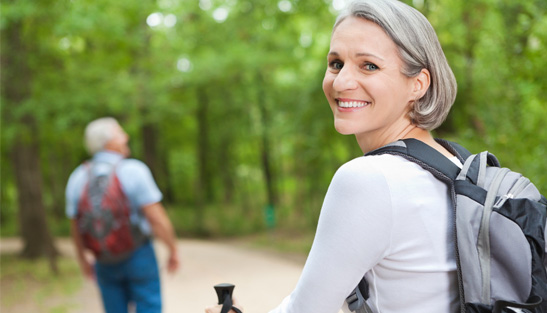 The Growing Old and Living Dangerously (GOLD) program provides a range of exciting and challenging activities for people aged 50 years and over, living in the City of Wanneroo.
You will need to register as a GOLD member to participate in any activities. Contact us on 9405 5000 or email: programs@wanneroo.wa.gov.au to join
City of Wanneroo residents can call 9405 5000 from 8:30am, Wednesday 6 June 2018 (non City of Wanneroo residents can register from 8:30am on Thursday 7 June 2018)
Call 9405 5000 to register and obtain a booking number, this is used when completing the registration form found in the program
The completed registration form must be returned to the City of Wanneroo, with full payment, 5 working days after you receive your booking number
For more information about current activities and how you can be a part of the GOLD program please call 9405 5000 or email: programs@wanneroo.wa.gov.au
Get a Active Life
There are a number of activities on offer for all ages throughout the City of Wanneroo. Click below to see what is available.
Senior citizens activities
There are several senior citizen organisations operating in the City offering the opportunity to share interests and learn with other seniors in the community.
For contact details of these centres please call 9405 5600.
Library activities
Clarkson Library
Girrawheen Libary
Wanneroo Library
Yanchep/Two Rocks Library
Click below to view the library events calendar for further information and to book an activity.
You will need to register as a GOLD member to participate in any activities. Contact us on 9405 5000 or email: programs@wanneroo.wa.gov.au to join
City of Wanneroo residents can call 9405 5000 from 8:30am, Wednesday 7 March 2018 (non City of Wanneroo residents can register from 8:30am on Thursday 8 March 2018)
Autumn Program runs between Monday 19 March and Friday 25 March 2018
Call 9405 5000 to register and obtain a booking number, this is used when completing the registration form found in the program
The completed registration form must be returned to the City of Wanneroo, with full payment, 5 working days after you receive your booking number

Social knitworking - weekly
Games club - weekly
Computer support classes and one on one tech support - weekly
Ragrug making - weekly
Games clubs, including Mahjong and Canasta - weekly
Craft group - weekly
Trace your family history - weekly
Meditation - twice per month