Where your rates go
Budget highlights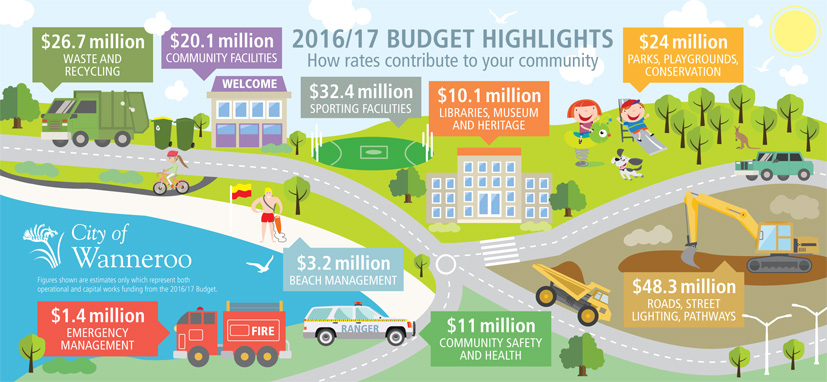 Your rates contribute towards the services provided by Council including:
collection and disposal of residential refuse
recycling cart services
aged care
assistance to community groups
building control
bush fire control
child care
community health control
community information
dog and other animal control
economic development support
emergency services support
environmental planning
health control
libraries
litter control
off road vehicle control
parks, gardens and playgrounds
recreational and cultural planning and development
recreational facilities
road construction and maintenance
storm water drainage
street lighting and street trees
What is the rate increase?
The residential rates average has increased by 3.5% the overall average increase is 4.59% for 2016/17. The City of Wanneroo is a growth council and the budget has been specifically designed to cater for the City's growth. Community safety, infrastructure, parks, sporting amenities and active open space top the list of key projects for 2016/17.