Upcoming Exhibitions
'We All Sleep' by Sally Morgan and Ezekiel Kwaymullina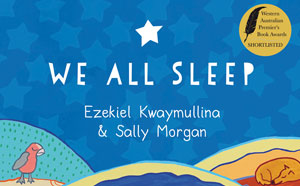 When
28 July to 26 August 2017. Monday to Saturday 10am to 4pm (closed Sundays and public holidays)
Where
Conference Room, Wanneroo Library & Cultural Centre, Rocca Way, Wanneroo
Cost
FREE
The City of Wanneroo in conjunction with Fremantle Press are thrilled to exhibit the original artworks from 'We All Sleep'.
Acclaimed mother-and-son-team Sally Morgan and Ezekiel Kwaymullina take readers on a journey through a day, celebrating the interconnectedness of people and animals in lyrical language and sumptuous colour.
Yokayi Waarbiny Wer Malayin Djin-Djin - Celebrate art and cultural spirit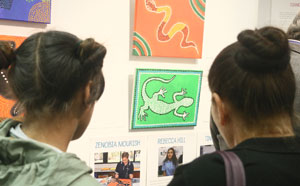 When
14 September to 7 October 2017. Monday to Saturday 10am to 4pm (closed Sundays and public holidays)
Where
Conference Room, Wanneroo Library & Cultural Centre, Rocca Way, Wanneroo
Cost
FREE
An exhibition of artwork by Aboriginal girls from Girrawheen Senior High School
Following on from the very successful inaugural exhibition opening in 2016, The City of Wanneroo again in collaboration with Edith Cowan University and Girrawheen Senior High School are proud to present Yokayi Waarbiny Wer Malayin Djin-Djin (Celebrate Art and Cultural Spirit). The exhibition will feature new works from Aboriginal girls from Year 7 through to Year 11 including textiles, sculpture, eco dying, painting and photography. The girls will again be mentored and taught by both upcoming and leading art professionals including Jess Hart, Curtis Taylor and longtime Tracey Moffatt collaborator, Gary Hillberg.
The program aims to improve the education, discipline and self-esteem of young Aboriginal women through art and has provided many different and wonderful learning opportunities for the students.
Alan Muller - Perth 360
A Retrospective of Painting 1997 - 2017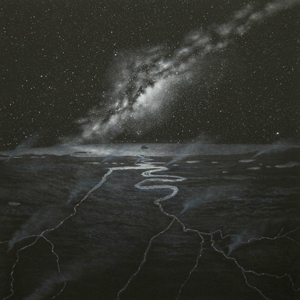 Derbarl Yerrigan Swan River 1 2012, Acrylic on canvas 1.2m x 1.2m by Alan Muller
When
18 September to 18 October 2017. Monday to Saturday 10am to 4pm.
Where
WLCC Gallery
Cost
FREE
Known for his highly detailed and intricate paintings in acrylic, Alan's work depicts aspects of coastal suburban living, often in a humorous way. The great urban expansion of Perth, the annual rubbish collection, graffiti, car burnouts and the burning of untrimmed palm trees are just some of a range of local themes.
More recent paintings of the Swan River and surrounding land as Whadjuk country, before English settlement in 1829, acknowledge Whadjuk traditional ownership and skilled land management on a vast scale. Alan is a renowned and unique artist, who will be presenting 60 paintings that have been inspired by Perth, the Swan River and its ancient history.
Let Me Be Myself - The Life Story of Anne Frank exhibition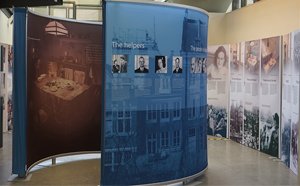 When
10 November 2017 to 22 December 2017. Monday to Saturday 10am to 4pm.
Where
WLCC Gallery
Cost
FREE
"Let Me Be Myself" contains seven historical modules. The structure and design of this part of the new exhibition enables visitors to identify with the personal story of Anne Frank.
Large-size pictures show Anne's happy early childhood in Frankfurt, followed by the immigration to Amsterdam and the time in hiding.
In a consequent manner the exhibition connects the personal story of the Frank family with the important historical events of that time: the rise of the national socialists, the isolation and discrimination of the Jewish population, eventually escalating in the Holocaust. The connection between the personal story of Anne Frank and the historical context shows the consequences the anti-Jewish measures had on one particular person.
To emphasise the chronological order of events, almost every panel contains a time line.
Below the time line is the personal story of Anne Frank and above the time line the visitor is confronted with the 'big historical events' of that time. In this manner it is easy to understand the connections between the 'small' and 'big' history.
Photo collection of the Anne Frank Stichting. (Amsterdam).