Activities & events for seniors

Quick links
Growing Old and Living Dangerously program
The Growing Old and Living Dangerously (GOLD) program provides a range of exciting and challenging activities for people over 50 years old, living in the City of Wanneroo.
Carpet Bowls
All welcome and no experience necessary.
When: Thursday 25 August // 10:30am to 12:30pm
Where: Carramar Community Centre, 5 Rawlinna Parkway Carramar
Cost: FREE
Join us for a fun morning of carpet bowls. No experience in necessary so come along and try your hand.
Some of our lovely GOLD Members meet up every week to play and have offered to provide their expert skills to help you get started and who knows this could be the start of a new activity for you and the chance to make some new friends.
Coffee and a light lunch will be provided.
Please make sure you wear flat soled shoes.
For further information, or help with registration please email: glenn.omodei@wanneroo.wa.gov.au
Reflect and Connect Memory Café
When: Last Tuesday of every month // 10am - 11am
Where: Jamaica Blue, Ocean Keys Shopping Centre, 36 Ocean Keys Boulevard, Clarkson
Come along and make new friends at the Reflect and Connect Memory Café. The Memory Café is for people living with memory loss, and their carers to have a chat, feel welcomed and accepted, remain socially active and make new friends. It is free to attend and bookings are not required.
The Memory Café is supported by the City of Wanneroo, Alzheimer's WA, Ocean Keys Shopping Centre and Jamaica Blue.
Meet Me at the Museum
When: Last Thursday of every month // 10:30am-12pm
Where: Wanneroo Regional Museum, Wanneroo Library and Cultural Centre, 3 Rocca Way, Wanneroo
Come along and reminisce on old times at Meet Me at the Museum. This free drop-in even, which has a different theme each month, provides opportunity for older adults to sit back and share memories of times gone by with our friendly museum staff.
Free tea and coffee provided and all are welcome.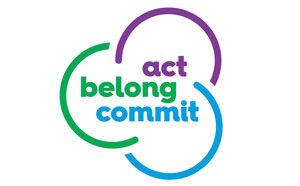 Volunteering
The City has a number of exciting volunteer roles across a wide variety of programs and services such as:
Conservation
Technology help
Community history
Books on Wheels
Community transport
English Conversation Group and more!
To browse all current volunteering opportunities at the City, express your interest or how to apply please visit our volunteering page.
Senior citizen clubs
There are several senior citizens clubs in the City offering a wide variety of activities. The main clubs are shown below:
Wanneroo Senior Citizens Club Inc
Wanneroo Community Centre, Civic Drive, Wanneroo WA 6065
Phone: (08) 9405 2628
Girrawheen/Koondoola Senior Citizens Centre
11 Patrick Court, Girrawheen WA 6064
Phone: (08) 9343 7702
Alexander Heights Senior Citizens Club
18 Linto Way, Alexander Heights WA 6064
Phone: (08) 9343 7877
Quinns Rocks Senior Citizens Centre
Gumblossom Community Centre, Tapping Way, Quinns Rocks
Phone: (08) 9406 8308
To find other seniors' groups in the City, please visit the City's community directory.
Library activities
Explore, discover, learn and create at your local City of Wanneroo library.
Browse our catalogue, explore our online resources or find out what activities and events are coming up. Membership is free and anyone can join.
Register today to lose yourself in all that your local library can offer.
Wanneroo Library
Rocca Way, Wanneroo
Phone: 9405 5940
Email: wannerool@wanneroo.wa.gov.au
Clarkson Library
Corner Ebb Way & Ocean Keys Boulevard, Clarkson
Phone: 9407 1600
Email: clarksonl@wanneroo.wa.gov.au
Girrawheen Library
6 Patrick Court, Girrawheen Avenue, Girrawheen
Phone: 9342 8844
Email: girrawheenl@wanneroo.wa.gov.au
Yanchep/Two Rocks Library
Phil Renkin Recreation Centre, Lisford Avenue, Two Rocks
Phone: 9561 1110
Email: yanchepl@wanneroo.wa.gov.au
Simple home exercise videos
Designed specifically for adults over the age of 55, these simple home workouts feature warm up, strength, flexibility, and balance exercises.