COVID-19 recovery information and updates
The City of Wanneroo is reopening a number of community services and facilities in line with Phase 4 of the State Government's COVID-19 Roadmap to Recovery. Click here to find out more
Home
Southern Suburbs Library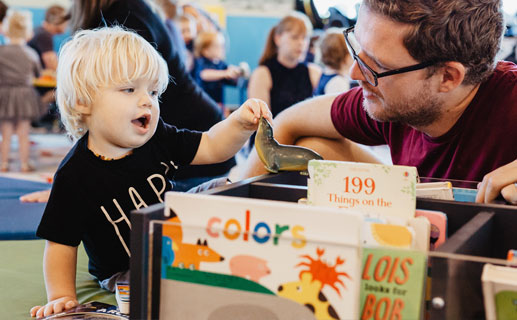 Community engagement update
The City is currently seeking community input to help shape the facilities offered at the new Southern Suburbs Library in Landsdale.
Following advice from the Federal Government against mass gatherings of more than 100 people indoors, the City has decided to cancel the Southern Suburbs Library community engagement drop-in session, which was scheduled for Thursday 26 March 2020.
While we regret any inconvenience caused to those who have registered to attend, our highest priority is the safety of our community members and stakeholders.
In early March the City engaged local school teachers, librarians and classes on this topic.
Instead of the drop-in-session, the school engagement outcomes will soon be presented online on this page.
The aim is to present this information to Council in May / June.
Location locked in for southern suburbs library
Landsdale has been chosen as the ideal location for the City of Wanneroo's new South Ward library.
The suggested site at 15 The Broadview, adjacent to Landsdale Forum and overlooking Broadview Park, was endorsed at the Council meeting on 27 August 2019.
A report was provided to Council in 2019 with design options and associated cost estimates for consideration. The detailed design tender process is expected to occur in May 2020.
The City would like to thank everyone who participated in the community engagement throughout June and July 2019, which resulted in overwhelming support for the facility. We encourage you to get involved in this next phase too.

See below for more details on the project.

About the project
Plans for a new City of Wanneroo library in the Southern suburbs continue, with Landsdale selected as the preferred location.
Council endorsed the draft concept designs at the 7 May 2019 council meeting to enable community engagement on a proposed location and design to take place.
The proposed site is adjacent to Landsdale Forum and overlooking Broadview Park.
It is envisaged that the proposed library will be a distinctive and unique community facility with a technology hub, public meeting rooms, quiet reading spaces and all of the essentials that form a modern library, in addition to a café.
Initial community engagement took place between June and early July 2019 and the residents of Landsdale and surrounding suburbs were invited to have a say on this proposed new community facility, its location and the benefits it can provide the community.
This next phase between March and April 2020 will help shape the building design.

Subscribe to this project
Subscribe to receive updates on Southern Suburbs Library
Subscribe to City news
Subscribe to receive City news including updates on projects.
Project contact
Name: Lesley Wilkinson, Manager Cultural Development Telephone: 9405 5000