A new chapter begins for future Landsdale library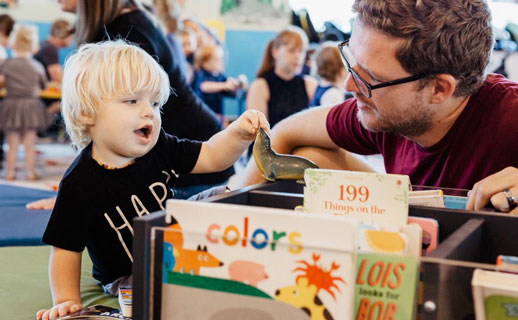 A modern take on the City of Wanneroo's new southern suburbs library will be designed to encourage learning and inspire collaboration.
Following Council endorsement of its proposed location overlooking Broadview Park in Landsdale, plans for proposed state-of-the-art two-storey library can now move into the next phase.
Earmarked for completion in June 2022, $650,000 of the $7.3 million project's total cost will be spent on detailed design and procurement this coming financial year.
The City of Wanneroo engaged local residents through its online 'Your Say' portal in March, and received positive feedback on the proposed project, with one resident labelling the project "a fantastic addition to Landsdale".
Wanneroo Mayor Tracey Roberts called the development an exciting, modern facility that embraces the evolution of libraries beyond books.
"The technology hub, quiet reading nooks, multifunctional meeting spaces and café facilities will offer a diverse space that caters to everyone's needs," she said.
"The design will be architecturally pleasing to the eye, capture the natural environment and function as a modern meeting place once completed."
For the latest information on the new Landsdale library, visit the regularly updated project page by clicking below: