City preserves beaches for future generations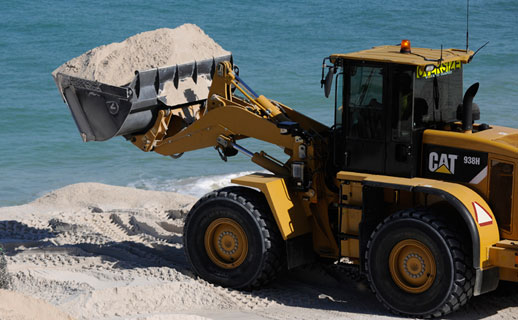 The City of Wanneroo's commitment to keeping Perth's northern beaches safe, accessible and resilient to coastal erosion will continue in 2020/21, with Council allocating more than $1.7 million to foreshore management.
Quinns Beach will receive continued erosion mitigation works through the latest phase of a long-term coastal management plan. A total of $400,000 will be spent in 2020/21 to renew and upgrade a groyne on the southern end of Quinns Beach, near Fred Stubbs Park.
Wanneroo Mayor Tracey Roberts said that the works would prevent sand washing away from the coastline and provide protection to coastal assets.
"This work will take place after thorough assessment of the area by coastal engineering consultants, community consultation, and rigorous monitoring by City employees," Mayor Roberts said.
"Our City has 32 kilometres of coastline, and we take our role as caretakers very seriously."
"We want to ensure that Quinns Beach continues to be a cherished destination for both today's beachgoers and future generations."
The City has also allocated a further $487,000 in 2020/21 to its beach access ways upgrade program.
The Clarecastle Retreat boardwalk and staircase in Mindarie will be revamped. The site's old boardwalk and timber stairs will be replaced with a concrete path and fibre reinforced plastic staircase structure.
In Quinns Rocks, the City will design upgrades to the Mary Street lookout and beach access way.
"By providing appropriate access ways, we are not only providing a more enjoyable experience for beachgoers, but also protecting our coastal environment by preventing people from trampling dunes and disturbing vegetation," Mayor Roberts said.
For the latest information on coastal projects, visit the regularly updated project pages by clicking below.