Home
South Ward

The South Ward is home to our most inner-city suburbs as close as 15km to Perth's CBD.
With over 30,000 residents, the South Ward welcomes a diverse community with leading innovative and accessible learning facilities and services on offer at places like the Girrawheen library.
The Girrawheen Hub Precinct is currently under review to assess whether its three facilities - Girrawheen Library, Girrawheen Koondoola Senior Citizens Centre and the Hub – are meeting the needs of our community. Have your say on what you'd like to see for its future.
John Moloney Park in Marangaroo has undergone upgrades to include new public fitness, a project funded by the Australian Government's Local Roads and Community Infrastructure program to help communities bounce back from the COVID-19 pandemic.
This well-established locality boasts lots of greenery through its streets with an abundance of local parks and open spaces to explore. Historically an active community, the South Ward is home to many sporting clubs and fitness groups.
From BMX and skate parks to weekly dance classes or indoor yoga hosted centres, there's always a new fitness activity to try.
Council priorities for the South Ward include community engagement, as Council strives to ensure that people have the opportunity to be involved with decision-making in their local area, in addition to improving road safety and traffic conditions.
Suburbs: Marangaroo, Alexander Heights, Girrawheen, Koondoola.
View maps of the South Ward suburbs, and all City wards
Map of South Ward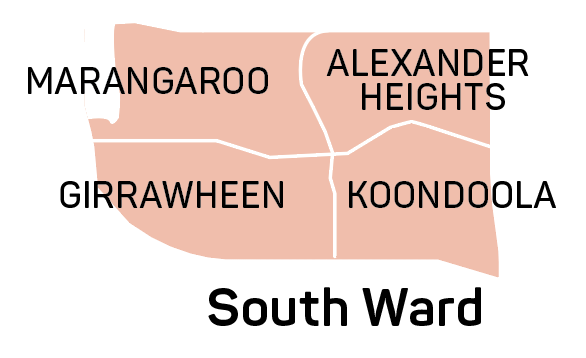 Map of all City of Wanneroo wards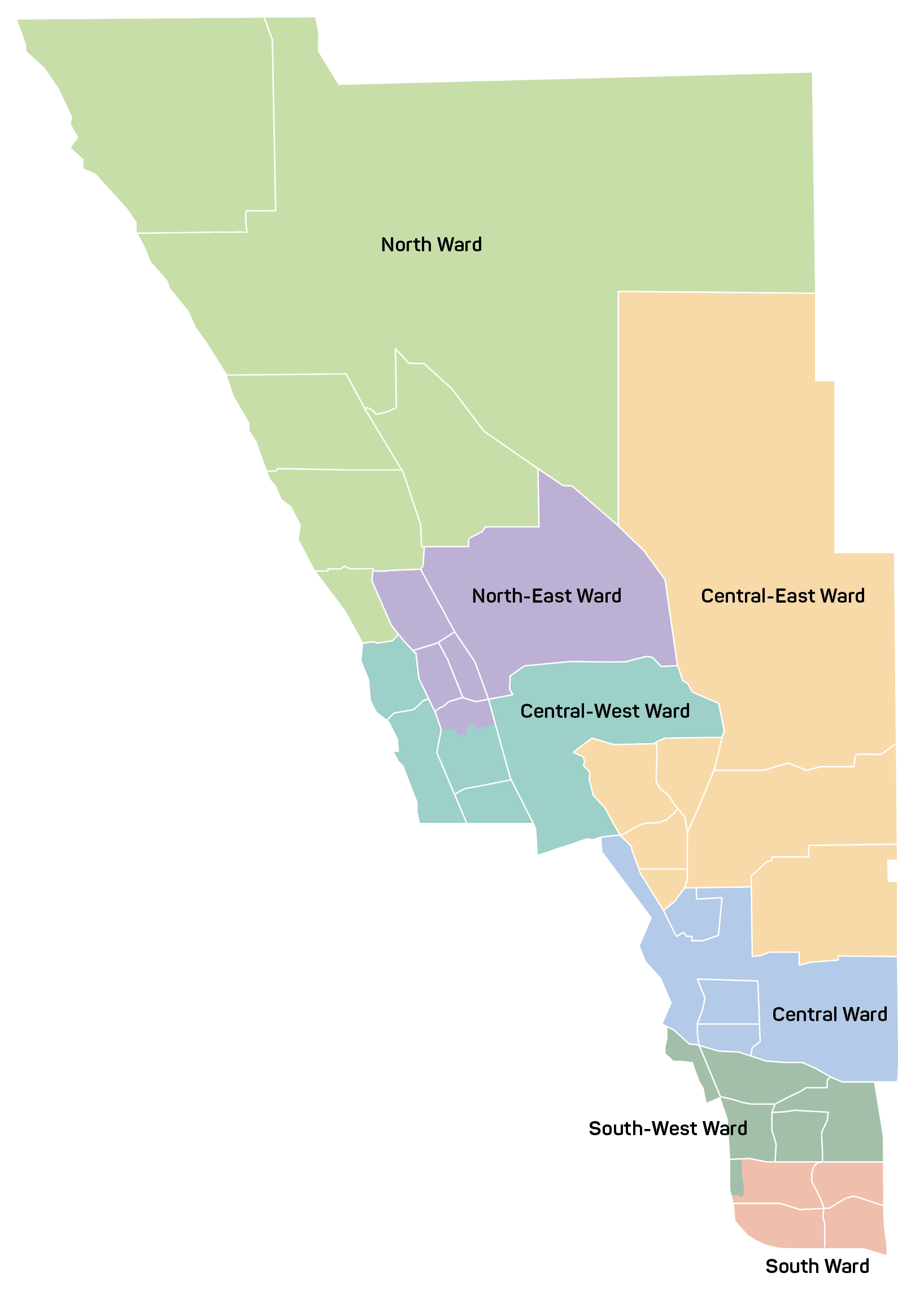 Enter your postcode to search for Council projects in your area