Home
North Ward

The North Ward is bounded to the north by Two Rocks, to the east by Carabooda and to the south by Jindalee. In recent years, there has been significant growth within these outer northern suburbs, making this the fastest growing region of Perth currently.
The proposed extension of the Joondalup railway line and Mitchell Freeway over the next two years will drive further development in this area.
The Yanchep Lagoon Master Plan finalised in 2019, will transform Yanchep into a nationally renowned cultural destination. Plans have also been endorsed for a cycling track upgrade for a purpose-built facility at Splendid Park, Yanchep.
The North ward offers a host of family friendly facilities and amenities such as playing fields, skate parks and Yanchep Two Rocks Access Centre (YTRAC). The North Ward is also home to Yanchep National Park.
A draft concept plan for the new Alkimos Aquatic and Recreation Centre was developed in 2021 and will provide state-of-the-art health and fitness facilities within this local community, for generations to come.
One of the Council priorities for the North Ward is road safety, striving for a City that is well-connected and supports alternative transport methods including walking, cycling and public transport.
Suburbs: Alkimos, Carabooda, Eglinton, Jindalee, Two Rocks and Yanchep.
View maps of the North Ward suburbs, and all City wards
Map of North Ward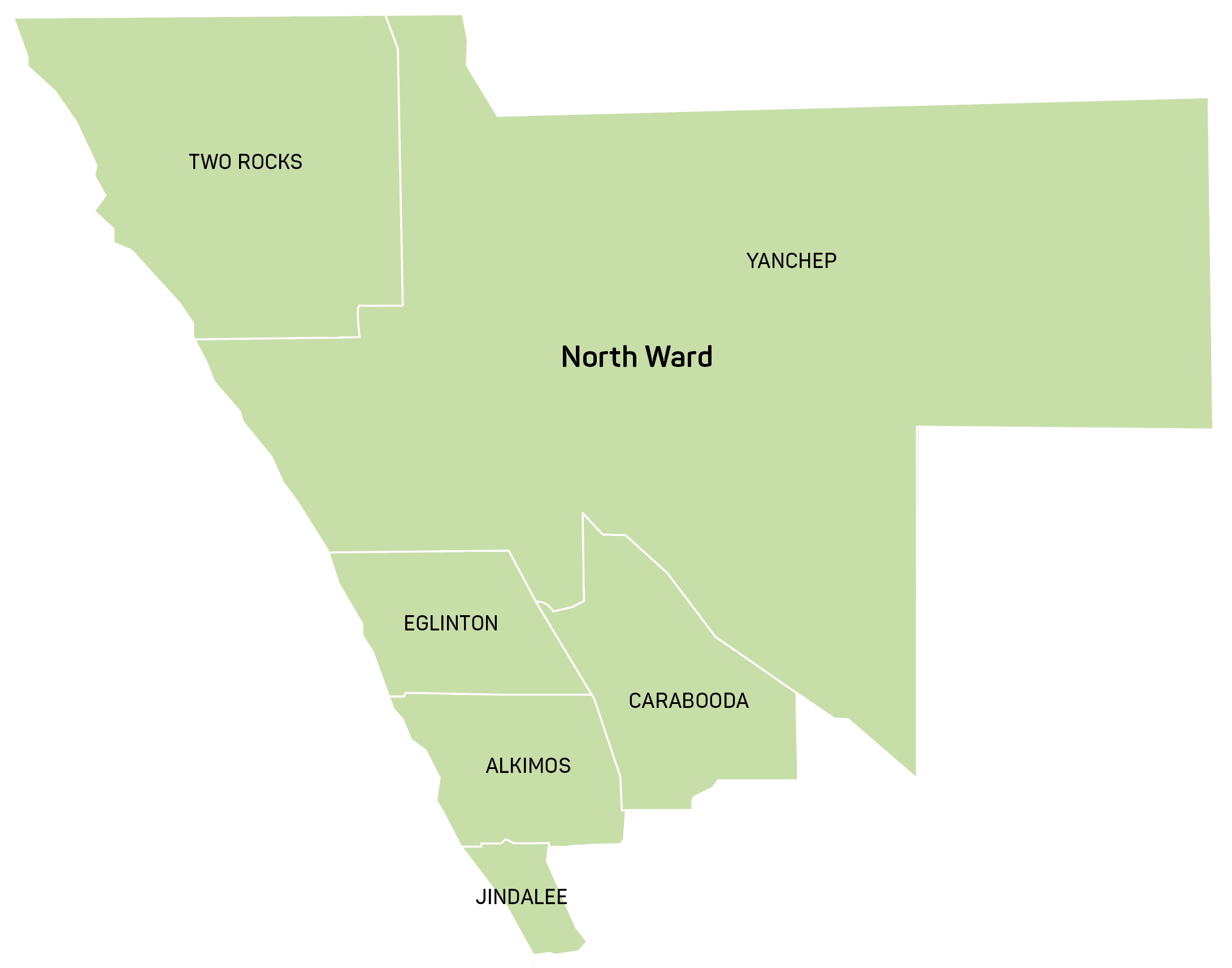 Map of all City of Wanneroo wards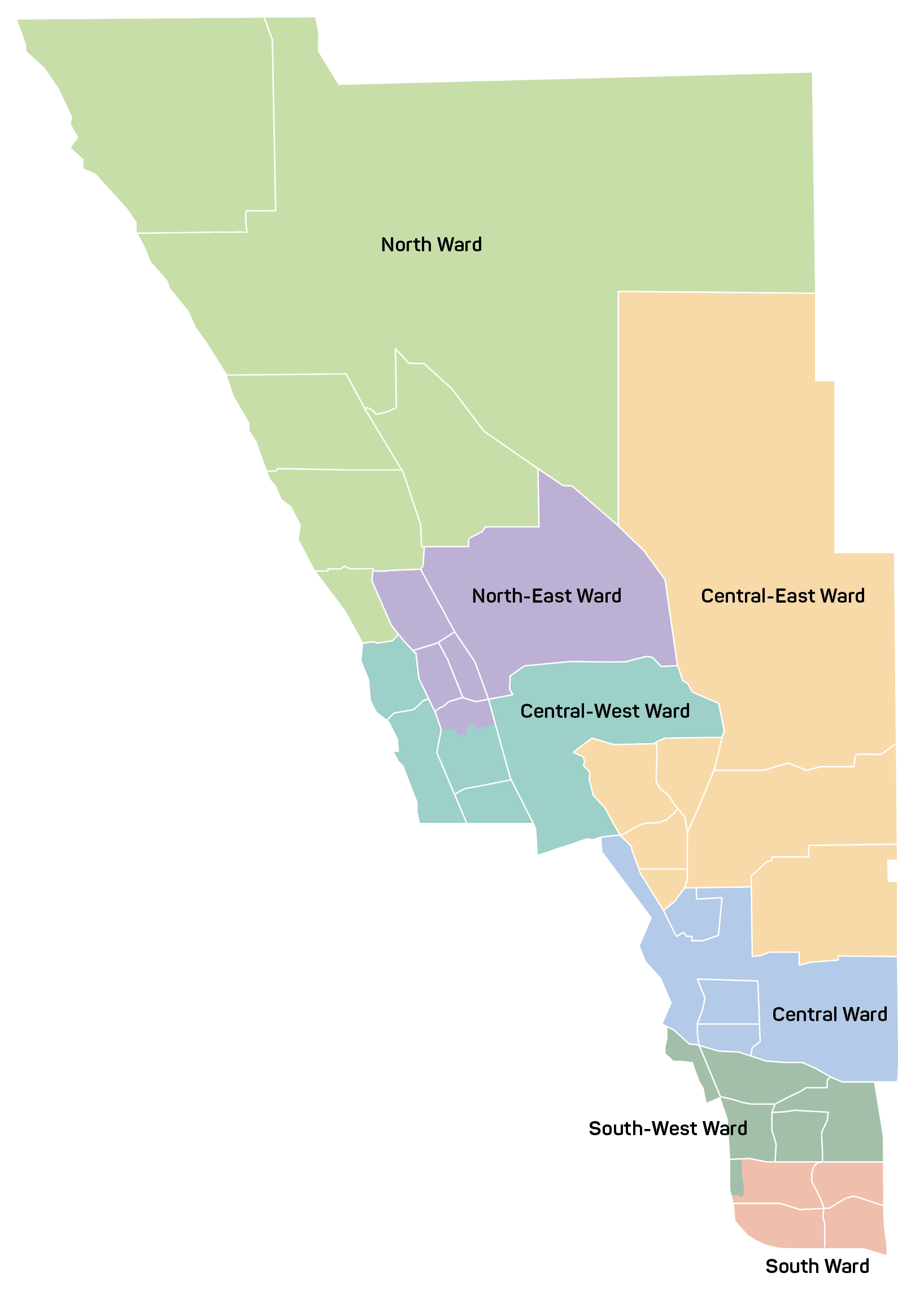 Enter your postcode to search for Council projects in your area