Quinns Beach Long Term Coastal Management - Groyne 1 construction updates
Groyne 1 Maintenance and Upgrade
The remaining existing groyne that has not been upgraded as part of the above works is the southern groyne (groyne 1 adjacent to Fred Stubbs Park and the Quinns Beach car park).
Lengthening of this structure was not required as part of the long term coastal management recommendations, but now requires significant maintenance works to improve public safety and ensure ongoing functionality of the structure into the future. The City will be conducting maintenance and upgrade works of the groyne 1 structure from January to April 2021. Funding for this project has been provided by the State Government's WA Recovery Plan.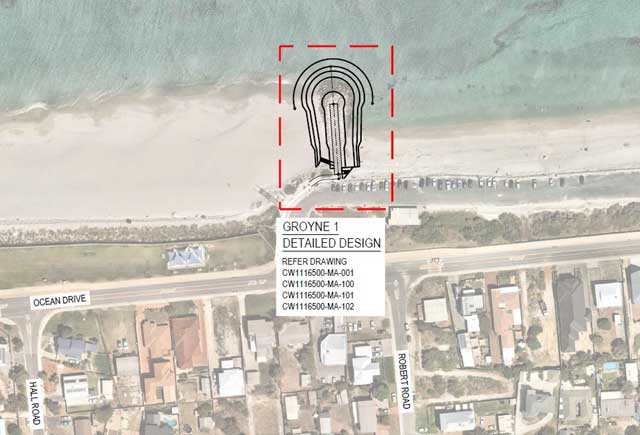 Groyne 1 Construction Update - 10 March 2021
All construction works at the Quinns Beach Carpark and Groyne 1 have been successfully completed and the area is now open to the public. The upgraded groyne and adjacent beach areas will continue to be closely monitored via the City's Coastal Monitoring Programme and beach renourishment and/or future groyne maintenance works will be undertaken as required.
Groyne 1 Construction Update - 26 February 2021
Groyne construction works have been completed successfully and ahead of schedule with only minor works remaining including concrete path, kerbing, fencing and repairs. Temporary fencing will remain in place until completion of these works by 12 March 2021 after which time the area will be re-opened to the public.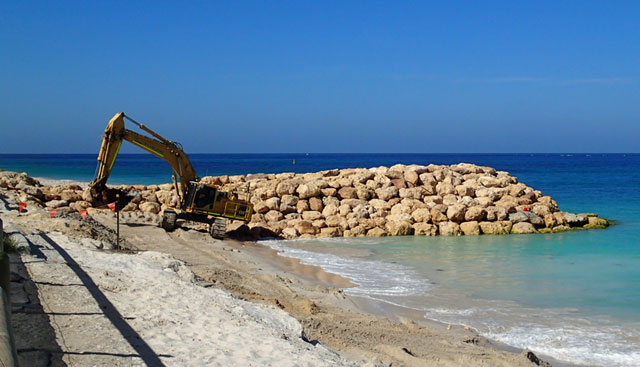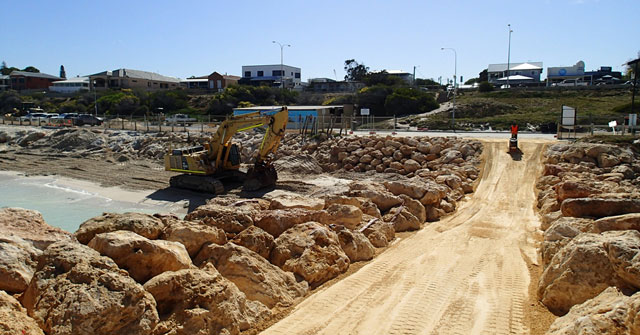 Groyne 1 Construction Update - 10 February 2021
Construction works for the maintenance and upgrade of the Groyne 1 structure commenced on 1 February 2021. Existing limestone armour has been stripped off the structure and stockpiled for re-use and additional rock is now being brought to site with works currently focusing around the construction of the seaward section of the groyne. All works are expected to be completed by the end of March 2021 subject to continued suitable weather conditions.
All efforts will be made to ensure the Quinns Beach carpark remains open to the public during the works with traffic management in place as required during delivery of groyne construction materials.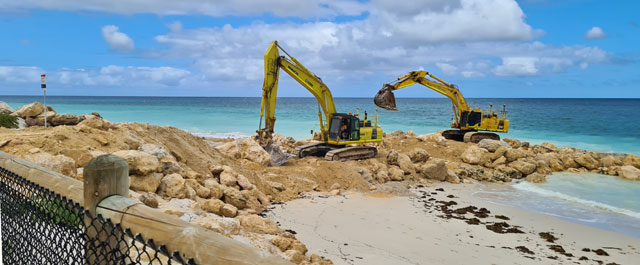 Should you have any queries in relation to the Quinns Beach Long Term Coastal Management Project please contact the City's Specialist Coastal Engineer, Mr Rory Ellyard, on 9405 5883.